Using your mobile overseas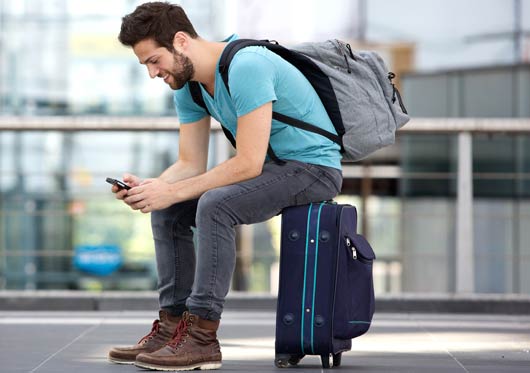 Jason Duncan
If you are not careful when using your phone overseas the bill can become higher than the cost of your flight.
When traveling overseas your phone uses International roaming. This is when your mobile connects to a local network
overseas while still being billed by your usual home mobile service provider. The most expensive part of this situation is the international phone calls and data usage.
Here are a few options to make sure you don't receive an unexpected phone bill when you get back from your holiday.
1. Wi-Fi
The cheapest option while travelling is to turn data roaming off completely and use WI-FI hotspots.
Most hotel lobbies, airports, restaurants and cafes have free Wi-Fi for their customers.
A great app to download before you leave on your trip is Whatsapp. Whatsapp allows you to make phone calls and text using internet data which is great for traveling where Wi-Fi is available.
Make sure you save your holiday photo sharing for when you have free Wi-Fi.
2. Buy a local pre-paid SIM when you arrive
Your next cheapest option is to purchase a local prepaid SIM when you arrive. Pricing will depend on the country but it will usually be cheaper than using your mobile data. You can buy these at the airport and these retailers deal with tourists all the time so you know it will be reliable. The down side is it only really
works out if you are staying in one country. You will also need to let people know your new number.
For this option you will need to make sure your phone is unlocked from your network.
3. Buy a roaming pre-paid SIM before you travel
If you are travelling to more than one country it's an idea to research and buy a SIM before you go as some places sell SIMs for multiple countries and this way you can also research the best deal. 
Another plus is you can give your contacts your new number before you leave.
Again you will need to make sure your phone is unlocked for this option.
4. Buy pre-paid roaming from your mobile provider
The more expensive option is to purchase an international data roaming pack from your mobile carrier before you go. If you know you cannot survive without the internet (eg still need to do business as you are travelling) and want to keep your normal phone number this is the safest option as you will know you can
use your phone.
Pricing of these packs will all depend on your provider, the country you are going to and for how long.
Other Articles from this issue
David Henriksen, PKF's Self-Managed Super Fund (SMSF) specialist has won a prestigious award at the 2017 SMSF and Accoun...
As 2017 comes to a close, the Hunter is well positioned for sustained growth over coming years.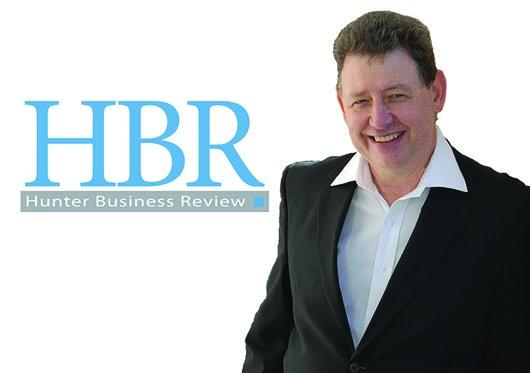 After discovering Burger Urge on a family trip to Brisbane, I became curious about the brand and decided to open my own ...
These days it is common for people to not take sufficient vacation time.