Twin awards for Hunter Region BEC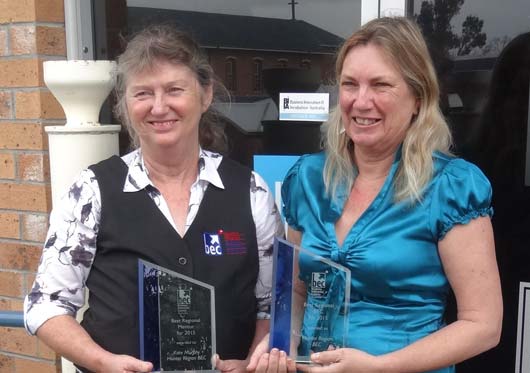 Hunter Region BEC were awarded the Best Regional BEC and Business Advisor, Kate Murphy, won Best Regional Mentor at the BEC Australia awards recently held in Melbourne.
Kate joined the staff of HRBEC in December 2013, initially coming onboard as the NEIS Mentor and adding the Business Advisor role early this year when former advisor, Mick Wallis, left the area.
Kate brings a wealth of knowledge to these roles having run several successful businesses over the years, one of which was commenced through one of the first ever NEIS courses. Kate was instrumental in forming the Dungog District Business Chamber, serving as Chamber president for three years, and she also has an understanding of the disability sector.
HRBEC has serviced the Hunter Region for the past 23 years, offering a range of products and services, including business short courses – both online and in person, the NEIS program for eligible unemployed, business advice to start-up and existing businesses, affordable serviced offices in their Kurri Kurri location and (shortly) casual desks in a new co-working space. Our staff are highly skilled, to bring you only the best. Our receptionist, Kasie Richards, has a Certificate 3 in Business Administration and is presently studying the Certificate 4 Workplace Health and Safety. Not only is she our receptionist, but she also looks after our in-house IT requirements. Helen Jeffery is the Administration Manager and has a Certificate 4 in Business, looks after our accounts and any current programs including our Switched on Hunter Digital Enterprise Program. Kate is our Business Advisor and NEIS Mentor.
Kerry Hallett is the manager, looking after the business. She has run successful businesses, has a Certificate 3 in IT, Certificate 4 in Practice Management and Training and Assessment and Frontline Management, Diploma in Business Management, Post Graduate Certificate for Business Administration, MBA, Westpac Beyond Survival, Road to Success Business Development Program and is presently seeing the end of her Doctorate approaching.
All HRBEC staff regularly attend short courses to keep their skills current. Kerry is also an accredited advisor through the Australian Institute of Enterprise Facilitation.
Manager Kerry Hallett says, "The HRBEC is a highly professional business support service, offering a range of quality products and it is gratifying to have our good work nationally recognised in this prestigious award."
Other Articles from this issue
Thursday November 19 was United Nations Women's Entrepreneurship Day.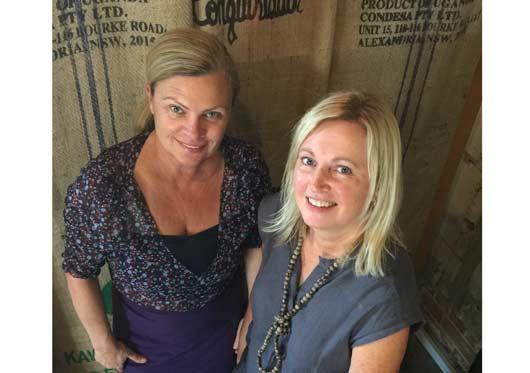 Pitcher Partners Newcastle and Hunter has published a free Tax Facts guide.
Read about some of the Hunter women in business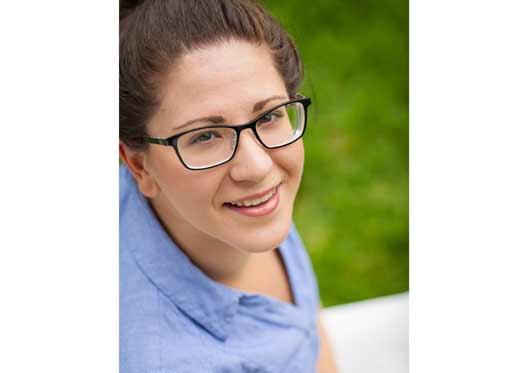 A local business has joined forces with the Newcastle Jets in a major community partnership