Tourism signage project officially opened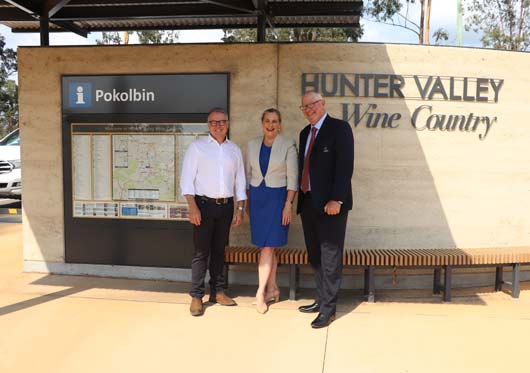 Joel Fitzgibbon MP, Senator Hollie Hughes & Cessnock City Mayor, Councillor Bob Pynsent
Cessnock City Council was proud to host an event on 13 January, with Federal Government Senator, Hollie Hughes to celebrate the work completed under the Hunter Valley Wine Country Tourism Signage Implementation Project.  
The project was funded by a $1.25 million grant under the Australian Government's Building Better Regions Fund and matched dollar for dollar by Council, making it a $2.5 million investment.  
It included the construction of tourist wayfinding signage, including five information bays, three gateway entry signs and 20 precinct signs which were installed at key locations across the Cessnock Local Government Area.  
This new infrastructure has resulted in improved tourist wayfinding, provided a sense of place in Hunter Valley Wine Country and is expected to encourage tourist activities, improve the visitor experience and facilitate economic growth.  
The feedback from local businesses has been overwhelmingly positive with over 300 businesses featuring on the new information bays.   Cessnock City Mayor, Councillor Bob Pynsent said there was a critical need to offer clear and accurate signage for both the local community and visitors to our region.  
"Hunter Valley Wine Country attracts over 1.5 million visitors each year and having this directional signage to guide visitors to local businesses and help them to navigate their way around is really positive."  
"It is projects like these that help to really cement Hunter Valley Wine Country as a premier tourist destination," added Cr Pynsent.  
In January last year, the NSW Government announced a $2.2 million grant for Council to continue rolling out the Hunter Valley Wine Country Tourism Signage Implementation Project. This will include the construction of three additional gateway entry signs, three information bays, nine suburb entry signs, additional street blades, community facility signs and more tourist signage to help visitors navigate their way to various attractions.
Other Articles from this issue
There have been a plethora of headlines and opinions provided on the Banking Royal Commission or "The Royal Commission ...
The much-anticipated Cameron Park Plaza shopping centre will open mid-2020. The $40+ million investment in the local c...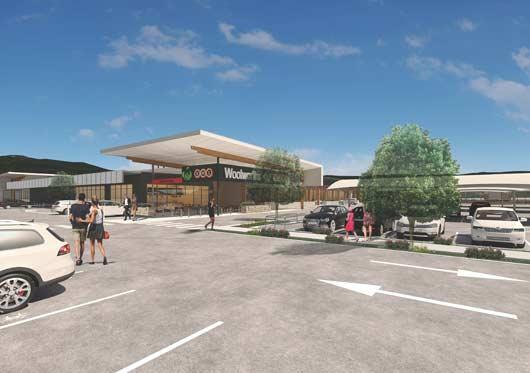 In the past decade, disputes about wills and estates increased by 80%. The majority of these dispute arise from wills i...
The Advitech Group is celebrating 30 years of driving innovation and excellence in the technical sciences for Australian...