Top planning tips for your function venue set up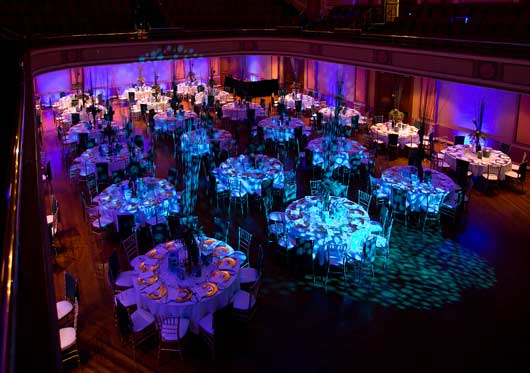 Image courtesy of Newcastle City Council.
Event planning is one of those tasks that seems to be easy, but the details can quickly become overwhelming. Chelsea Hunt, Event Coordinator for Newcastle Venues, offers the following planning tips to ensure your next event is on point.
Think about flow.
Walk through the venue and envision what you want your attendees to experience. Ask your venue's event coordinator how people naturally move around the venue, how many people can fit in the space and what it will look like when full. They will know which setups work best as well as which spaces will be most appropriate for your type of event and guest numbers.
What role will catering play?
Catering can be 'make or break' so think about how catering can support your event objectives. Good food can reenergise a team during a full-day meeting, and bring a social element to your breaks or networking. At a banquet dinner the catering should be well suited to the style of event and your venue.
For example, in-house caterers at Newcastle City Hall, Harvest & Soul, focus on showcasing fresh and local produce, which sits perfectly with the history and elegance of the venue. Newcastle Museum offers three caterers - Harvest & Soul, Blue Star Catering and Hot Rock Catering - with a variety of options to suit its unique spaces. At Fort Scratchley, Blue Star Catering's fresh menu perfectly complements the bright, modern function centre.
What's your wow factor?
Events are all about experiences, and you want yours to be unforgettable. Choosing the right theming and décor can amplify the naturally striking features of your venue and transform the space. At a venue like City Hall, which is full of unique historic features, it is important to complement the space, not work against it. A decorator that is familiar with the venue will know what works and what doesn't so consider working with your venue's preferred provider.
The recent Hunter Medical Research Institute (HMRI) Ball is a fantastic example of how all of these elements were considered in order to deliver an amazing event for guests.
"We made the decision a few years ago that our biggest annual event fundraiser, the HMRI Ball, would be permanently held at Newcastle City Hall," said Peree Watson, Event & Community Partnerships for HMRI.
"The venue can be transformed each year to something new and exciting with very little decorating budget, thanks to the majesty of the event space.
The food and service at this year's Ball has been described by guests as the best food they have ever eaten at Newcastle City Hall.
"The presentation and added theatre made our guests feel so special and spoilt and I'm sure in no small way contributed to the overwhelming fundraising success of the evening."
Newcastle Venues is a collection of iconic and historic cultural venues in Newcastle, including Newcastle City Hall, Fort Scratchley and Newcastle Museum.
Other Articles from this issue
Quarry Mining has for a long time had qualified engineers in house focused on the design and Quality Control of their ma...
Anyone who works in a hospital will tell you some workplace practices haven't kept up with medical advances.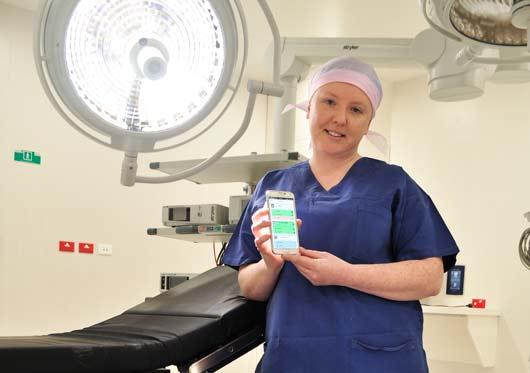 Winners of the 2017 Hunter Diversity Awards demonstrate outstanding commitment to addressing the myriad issues that lead...