Throsby Basin Business Chamber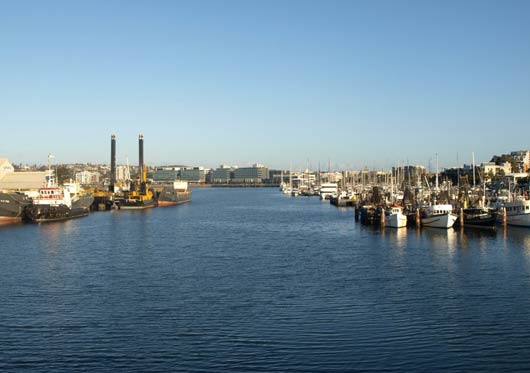 The Throsby Basin Business Chamber (TBBC) is a not-for-profit, business support organisation that represents, informs and connects the local business community in the portside suburbs of Carrington, Wickham, Islington, Maryville and Tighes Hill. It is the TBBC's endeavor to create a vibrant, diverse and prosperous Throsby area, through strengthening relationships between business, the community, Government and related stakeholders.
The area is currently undergoing a major revitalisation and is surging ahead with heavy investment into major infrastructure projects such as the Wickham Interchange connecting the area to the CBD via Light Rail, several significant residential projects, the refurbishment of the Old Pumphouse and of course, the new Cruise Terminal, set to berth major cruise ships into the local area from 2018.
The TBBC is actively engaged with Newcastle City Council, The Port of Newcastle, major property developers and the Hunter Business Chamber to ensure these projects deliver real outcomes for local business and community. By joining their local Chamber, Throsby Basin businesses can access a direct understanding and appreciation of the impact of these projects through a range of information, networking events and special guests.
As an example, the recent inaugural Economic Breakfast on 15 August, was a great success. Guest speaker Mark Stratford, Special Events Coordinator, Newcastle City Council, discussed the many business opportunities the Supercars event will bring to the Throsby Basin area, considering the close proximity to Newcastle CBD. Over 50 local businesses attended and found the breakfast to be highly informative.
Members of the Throsby Basin Business Chamber are people who own or operate a business in Carrington, Wickham, Islington, Maryville and Tighes Hill areas.
Regular events are held for members to allow them to network with each other, develop their skills and share ideas. Chamber members believe that a vibrant, successful business community is essential for the community as a whole and contributes greatly to the area being a great place to live, work and play. The Throsby Basin Business Chamber's main source of funding is membership fees, and as such it is vital to their existence that local business join and support this notfor- profit, community based organisation.
TBBC has been active in representing member interests in the Young Street redevelopment, Low Lying lands study, and Wickham Master Plan; submitting formal responses to Newcastle City Council and advocating as a single voice for our collective group. The Chamber has also been successful in winning a financial grant from the Newcastle City Council 2017 Economic Development Fund to assist in attracting major and minor events to stimulate economic activity in the area.
The TBBC is led by an experienced Executive Committee which is elected annually by members. The current committee includes:
Clare Monkley – President, Love Finance
Graham Hardes – Vice President,
Lynne Hopson – Hive Marketing
Dianne Steggles – Camtom Holdings
Craig McGrath – McGrath Group
Jenny Newell – Chandler McLeod
Greg Lawrence – Achieve Financial Group
Scott Webster – Carrington Place
There is no better time to join Throsby Basin Business Chamber! If you would like to meet with the Chamber's President, Clare Monkley, to discuss the benefits of membership, please contact Clare on 0418 299 370 or for further information email secretary@throsbybasinbc.com
Other Articles from this issue
A local business offering cloud services to small, medium and large organisations in the Hunter, saberVox Cloud Solution...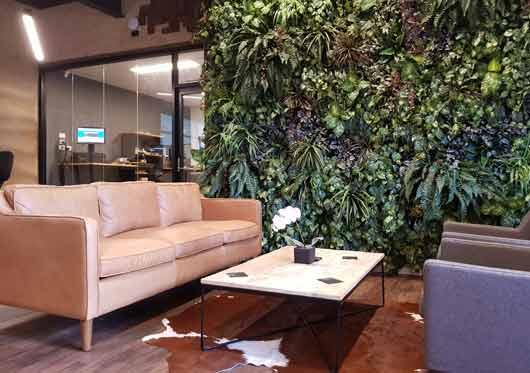 The continued support by Newcastle City Council for the extension of the light rail currently being built is to be welco...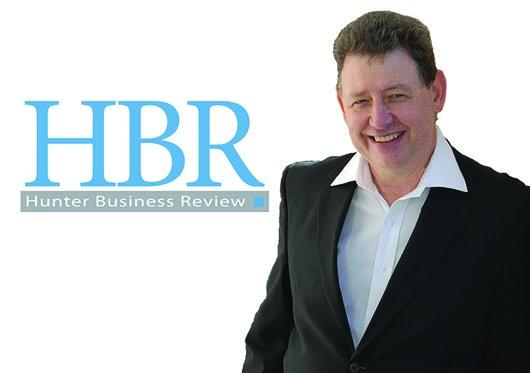 The Minister for Defence Industry, the Hon Christopher Pyne MP, opened the Off Board Information Systems Centre (OBISC),...
We often hear from our customers that their customers "can't quite get it until they actually see it".