The 5th Annual Sight and Sound for Kids Lunch aims to raise $50k for children in the area who need assistance
Guest speakers will be Lawrie McKinna, CEO of the Newcastle Jets, Scott Miller, Head Coach and past international Joel Griffiths who will discuss the benefits for the Hunter Region with the new ownership of the Jets by Martin Lee and Ledman Group. Plus they'll be joined by Nathan Brown, Head Coach of Newcastle Knights and Damien Botha who'll MC the event.
Ben Felten of Blindspeed will update us on his attempt at the World Record Challenge and entertainment will be provided by Connor Wink and Moana Faasillia.
Royal Institute for Deaf and Blind Children (RIDBC) Hunter is a charity providing education, therapy and cochlear implant services to children and adults with vision or hearing loss. 
Through RIDBC Teleschool, RIDBC Hunter also supports families living in regional areas of Australia using high quality videoconferencing technology. By combining face to face sessions with modern technology, RIDBC Hunter is able to connect children and adults with the expert therapy and services they need.
RIDBC provides support from the first weeks of a child's life right through to the end of school and beyond, with our cochlear implant and allied health services. These services are delivered by a broad range of highly qualified professionals.
Date: Friday September 23rd 2016
Venue: Merewether Surfhouse, Merewether
For more information about profiling your company at this event contact
Kim Simpson 0455 067 908 or 02 4979 4016
or email kim.simpson@ridbc.org.au
Figured out what you want to say yet? Know who you want to reach? Need help with Both?
On 23 August the Hunter Business Awards were presented in 17 categories before nearly 600 people at a gala event sponsor...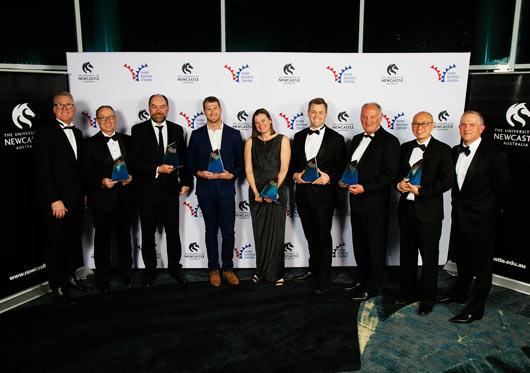 Local businesses in need of support and advice as a result of COVID-19 (coronavirus) now have access to a new resource
Read almost anything about the real estate market and at some point you may find yourself scratching your head, thinking...