TASMANIAN DEVILS RETURN TO MAINLAND FOR FIRST TIME IN 3,000 YEARS
Chris Hemsworth and Elsa Pataky release Tasmanian Devils
For the first time in 3,000 years, the Tasmanian devil is back in the wild on mainland Australia, an historic moment that is critical to rewild Australia, the country with the world's worst mammal extinction rate.
Aussie Ark, in partnership with Global Wildlife Conservation and WildArk, recently released 11 Tasmanian devils into a 400 hectare wildlife sanctuary on Barrington Tops. Actor power couple Elsa Pataky and Chris Hemsworth, who is a WildArk Ambassador, helped release some of the animals into their new home.
"In 100 years, we are going to be looking back at this day as the day that set in motion the ecological restoration of an entire country," said Tim Faulkner, president of Aussie Ark, which has been working with Tasmanian devils for more than 10 years with the goal of someday returning them to the wild.
"Not only is this the reintroduction of one of Australia's beloved animals, but of an animal that will engineer the entire environment around it, restoring and rebalancing our forest ecology after centuries of devastation from introduced foxes and cats and other invasive predators. Because of this reintroduction and all of the hard work leading up to it, someday we will see Tasmanian devils living throughout the great eastern forests as they did 3,000 years ago."
Tasmanian devils vanished entirely from mainland Australia in large part because they were outcompeted by introduced dingoes, which hunt in packs. Dingoes never made it to Tasmania, but across the island state, a transmissible, painful and fatal disease called Devil Facial Tumor Disease (DFTD)—the only known contagious cancer—decimated up to 90 percent of the wild population of Tasmanian devils. Just 25,000 devils are left in the wild of Tasmania today.
For the last decade, the Aussie Ark team has been building an insurance population of Tasmanian devils and learning everything they can about the animals, including about their reproductive physiology, behavior, and ecological needs, all leading up to the reintroduction, which took place on September 10 and followed a
successful assisted trial release with 15 Tasmanian devils. Twenty six total devils now call the wild of mainland Australia home.
Aussie Ark's partners include Global Wildlife Conservation, WildArk, Glencore, Australian Geographic, Australian Reptile Park, WIRES and FAME.
Other Articles from this issue
Environment Minister Matt Kean MP joined Port Stephens Mayor Ryan Palmer on 25 September to officially open the Port Ste...
Newcastle Airport is excited to announce a new direct service between Canberra and Newcastle, commencing 20 November.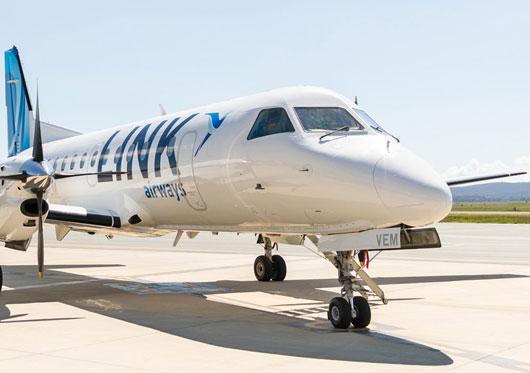 The newest Display Home Village in the Hunter is open at Huntlee. COVID meant plans for Huntlee's second Display Villag...
After 25 years in Hamilton, Leah Jay, the property management specialists, have relocated to purpose-built offices in th...