Record $40,000 awarded to help Port students with studies
A record-breaking $40,000 has been awarded to 20 talented students as part of the 2021 Port Stephens Mayoral Academic Scholarships — the program's biggest ever scholarship pool.
Every year, Port Stephens Council partners with local businesses to support the next generation of local leaders as they begin their tertiary studies.
Port Stephens Mayor Ryan Palmer says the scholarships help local students realise their potential.
"The Mayoral Academic Scholarship Program is a fantastic way to support our local students in achieving their academic goals," said Mayor Palmer.
"The talent and drive of our students is remarkable and the competition for scholarships is as fierce as ever.
"This year, our applicants were so deserving that Port Stephens Council decided to fund 3 additional scholarships to help students with their studies.
"This brings our total to 20 scholarships proudly sponsored by local businesses and an incredible $40,000 for students — our largest ever scholarship pool!" he said.
The proud sponsors for 2021 include Ampcontrol, Destination Port Stephens, Hunter Land, Hunter Readymixed Concrete, McDonald Jones Homes, MOJO Homes, Newcastle Airport, Port Stephens Council, Raymond Terrace Bowling Club, Salamander Bay Recycling, Soldiers Point Bowling Club, SUEZ Raymond Terrace Resource Recovery Centre, The Wests Group, Tomago Aluminium and Weathertex.
Mayor Palmer said the strong support from local businesses during difficult times is encouraging.
"The investment of one scholarship from a local business makes a big difference to a young person setting out on the next stage of their academic journey.
"It's fantastic to see so many business leaders supporting our students in their educational and professional development goals, even during a global pandemic.
"The Port Stephens business community is incredibly generous and knows the value of investing in our future leaders.
"I want to extend a huge thank you to all of the local businesses that contributed to the program this year. I know times have been tough for many businesses and to see this level of continued support is amazing.
"I wish all of our recipients the very best in achieving their goals and fulfilling their ambitions," he said.
Other Articles from this issue
As a management consultant who works in leadership development, it's been my privilege to support leaders and organisati...
University of Newcastle is partnering with NSW Government to unearth solutions developed by Hunter and Central Coast-bas...
The first F-35A aircraft has been inducted into BAE Systems Australia's (BAESA) maintenance depot as part of the next ma...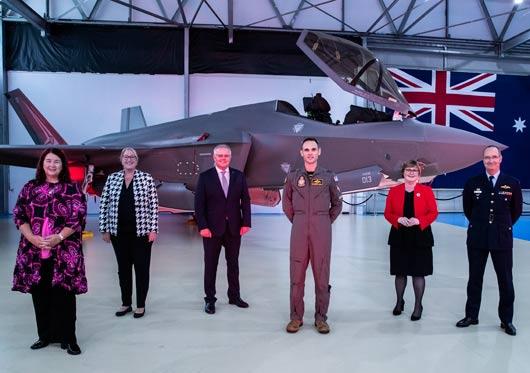 The first shipment of new passenger trains for the Sydney network arrived at Port of Newcastle early July, immediately t...