Radio personality reveals Parkinson's disease battle
NEWFM breakfast personality and station manager Steve St John is publicly speaking out about his struggles with Parkinson's disease ahead of World Parkinson's day on April 11.
Steve was diagnosed with Parkinson's last year and until now has remained relatively silent about his diagnosis but has decided to share his story and experience publicly in the hopes that it will help and inspire others living with this disease. "I felt as a public figure I needed to come out and clear the air and let everyone know. If hearing me go through my battle helps our listeners to not feel alone in their challenges, then that's a good thing" he said.
During a twelve-month period where he found typing and operating radio equipment increasingly difficult, St John visited various doctors who dismissed his struggles as either repetitive strain or a stress related health issue. He eventually saw a physiotherapist who quickly said he needed to see a neurologist. Following a period of tests including a nerve conduction test and brain - MRI they diagnosed him with early onset Parkinson's disease..
At the time, St John struggled with a "fear of the unknown" of how quickly the disease could progress and prevent him from taking care of himself and doing what he loves most - his breakfast spot with Sarge and Kim on NEWFM. He eventually accepted his diagnosis and found ways to cope and continue in his busy role as a breakfast show personality and station manager.
His advice for anyone struggling with being diagnosed with the illness is to " try and stay positive and exercise" and "get behind initiatives like World Parkinson's day which helps drive awareness and funding to eventually cure or better treat the disease." World Parkinson's Day is April 11. There's more information about Parkinson's and this event at
www.shakeitup.org.au
Other Articles from this issue
The Hunter born charity, Life Without Barriers, has emerged as a home-grown success story over the last twenty years.
A partnership that will enhance the Upper Hunter's reputation as a regional centre for high quality tertiary education w...
On 25 March Mortel's Sheepskin Factory announced the opening of their much anticipated new store at 1 Weakleys Drive, Th...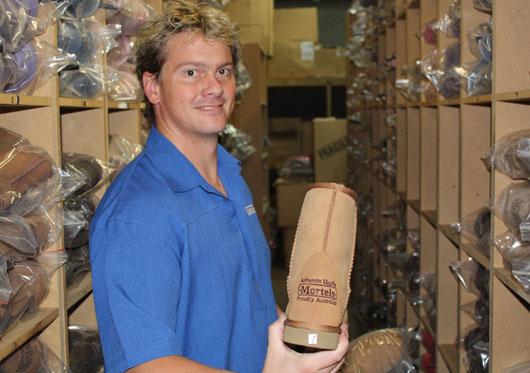 Hunter Water will spend $15.5 million on new water and sewer infrastructure to cater for 5,000 new homes to be built in ...