Purchase of Andor Systems by Pivotal Business Systems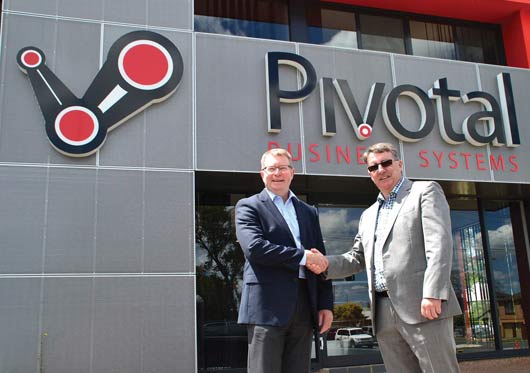 Gerard Maher, Managing Director of Pivotal Business Systems Pty Ltd has announced the acquisition of Andor Systems Pty Ltd effective 1 November 2016.
"Technology is rapidly changing business," said Gerard. "Products and services that in the past were considered and purchased separately such as IT systems, software and hardware peripherals need to come together into a unified approach under sound process design to maximise business efficiency and affordability.
"We have decided to bring Pivotal Business Systems and Andor IT Systems together to ensure we achieve this for our customers. With Pivotal's strength in the Office Automation products industry together with Andor's experience in the IT Services industry we will provide our customers with a total package of expertise and products to meet their current and future business technology needs."
John Smith is also enthusiastic about the merge. "The decision to merge with Pivotal will allow us, together, to bring a complimentary suite of products and services to both existing and new clients, extending our solutions focus across regional and metropolitan NSW," said John.
"Importantly, both our companies have long histories in the region. Pivotal Business Systems has over 40 years' experience whilst Andor has over 37 years, so in some way we have both simultaneously seen the needs of business evolve from each of our respective sides of the technology fence. We value and respect the other's experience."
That respect is a key reason why John will continue in the key role of heading Andor, which over time will become, the IT Services group within Pivotal.
John Smith said "We will run Andor in its current state as we work through our transition phase to ensure there is no interruption to our valued existing clients.
"I'm excited to have the opportunity to present our suite of high quality IT services and product, including great cloud solutions to Pivotal's customers and simultaneously grow our loyal customer base through the value, products and services that Pivotal's expertise brings" Gerard Maher continued, saying "Both companies have a strong client base across industries including mining, education and childcare, manufacturing and professional services, real estate and hospitality, legal and accounting and have tailored great solutions for each individual company's needs. We also offer flexible and innovative finance packaging as we have our own internal finance operation."
Other Articles from this issue
Introducing new technology into any business can be incredibly exciting.
WHO Printing is a 100% Australian family owned business that has operated within the Hunter for more than 30 years.
There are about 7,000 businesses operating in the city of Lake Macquarie - but that's a guess according to the city's pe...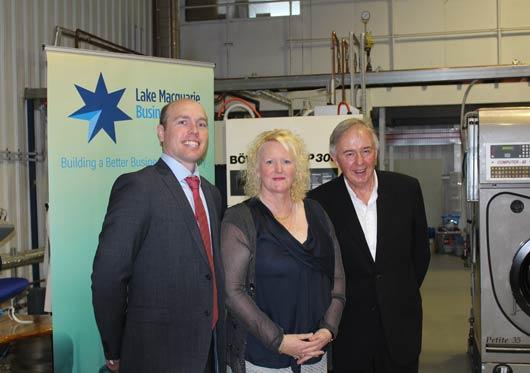 Hunter High Speed Broadband (HHSBB) is RDA Hunter's new initiative that brings together regional experts in industries i...