Planning agreement gives boost to community projects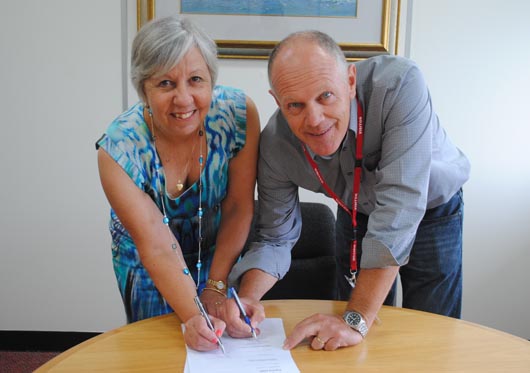 Singleton Council has signed a Voluntary Planning Agreement with Liddell Coal Operations that will contribute $580,000 toward community projects.
Singleton Council General Manager Lindy Hyam and Liddell Coal Operations General Manager Steve Hubert signed the agreement in Singleton in February.
The signing follows the approval of the Liddell Coal Operations Extension Project on 1 December 2014 and will provide developer contributions for the Singleton local government area in accordance with the agreement.
Singleton Netball Association is set to receive $80,000 towards the construction of a new clubhouse in Rose Point Park while $200,000 has already been spent on relocating and upgrading the existing Hebden Hall.
Singleton Council will receive $300,000 over five years to cover the interest for a loan taken out for the purpose of installing a caretaker facility and boom gates at Lake St Clair.
Singleton Council General Manager Lindy Hyam says Council adopted a Master Plan for Lake St Clair in December that details a staged improvement program for the facility.
"While the full improvement program would cost $3.8 million over seven years and will be heavily reliant on grant funding, we are taking immediate steps to improve security and access to the park," she says. "Last year the Council approved a $230,000 loan to install a more permanent caretaker's cottage and the boom gates.
"The funding we will receive under the Voluntary Planning Agreement with Liddell Coal Operations will cover the interest payments we will accrue on that loan and keep the burden off ratepayers.
"As we have done with other projects, including the Gym & Swim redevelopment, the Singleton Regional Livestock Market and the town centre revitalisation, Council will be pursuing every external funding opportunity available to try and implement the full master plan."
Ms Hyam says Council has negotiated an in-principle agreement with State Water to secure a long-term tenure of the park, essential to any long-term investment.
"Survey works are also under way to enable subdivision of a portion of the land that will form the area to be leased," she says.
"When a final draft lease is received, it will be reported to Council for consideration."
Other Articles from this issue
The future of the Bengalla mine and its 400 employees has been assured following the NSW Government's approval of a new...
Australasian commercial property markets are delivering favourable returns against the global property market, with the ...
The Opalescent Group has expanded with the acquisition of Display Power Group Pty Ltd, a Central Coast based business of...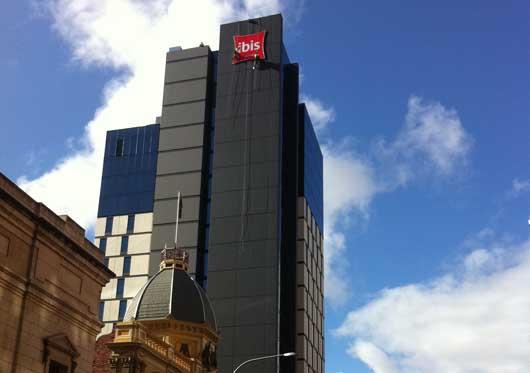 When Dr Steve Raymond and his team looked at the growing commercial 3D and 4D ultrasound imagery market, they had concer...