Pathway for young professionals to get involved in Newcastle's revitalisation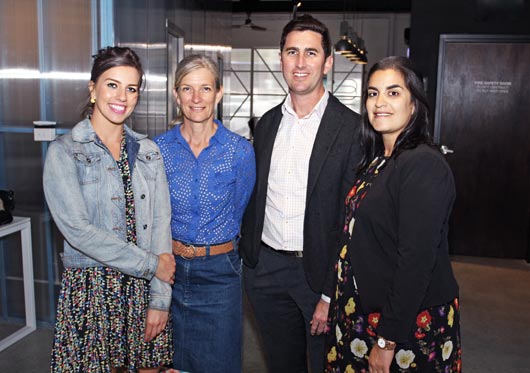 Over 1,000 Young Professionals from the Hunter Region will have the opportunity to formally team up with Newcastle NOW in an effort to work together to improve the city of Newcastle, bolster career development opportunities and play a dynamic role in community activation efforts.
The newly established affiliate partnership between not-for-profit group Hunter Young Professionals (HYP) and Newcastle NOW will streamline the process for individuals to get involved in community placemaking projects via the establishment of a volunteering portal to harness the skills and interests of HYP members.
Newcastle NOW, the CBD's business improvement association, has been in the business of supporting local traders and commerce in the city as well as ongoing commitment and activities around revitalising the city. Some of the city's best loved events and projects have come out of collaborations and partnerships with Newcastle NOW, including the Newcastle Writer's Festival, Surfest, Renew Newcastle, and L!vesites events. The iconic Nobbys Lighthouse is managed by the organisation and Newcastle NOW co-ordinates the local precinct advisory groups which invite a conversation between the city as a space and its residents, traders and visitors.
HYP is a network for a new generation of motivated individuals, emerging business leaders, ideators and entrepreneurs. Members meet regularly to network, collaborate and socialise, as well as participate in workshops and mentoring programs with prominent business leaders from our region.
Other Articles from this issue
Open plan offices have had some bad press lately. Staff mainly complain about the lack of privacy and the noise from oth...
Hunter businesses have become accustomed to the unfortunate reality of natural disasters — including that they strike wi...
The Lunaticks Society is inviting regional digital innovators to submit entries in 13 award categories and one nominatio...
An ocean aspect can increase a property's value by more than half and significantly enhance its saleability, according t...