Opportunities soar for Cessnock Airport with $6.6 million grant
On 27 April Cessnock City Council welcomed the announcement by the NSW Government that will see $6.6 million invested into the Cessnock Airport.
Council secured the funding by lodging a grant application under the NSW Government's Growing Local Economies Fund.
Cessnock City Mayor, Councillor Bob Pynsent said this is excellent news and called the project critical for local jobs and the economy.
"This project has the potential of creating nearly 60 jobs and will transform this airport into one of the State's top airports for general aviation. Congratulations to all the staff who put together this application that could see up to $32 million injected into our economy over time."
"This is the type of funding we need to see injected into our economy. Our tourism industry has been hit hard during the last six months. We're improving the experience for our visitors and increasing our opportunities when it comes to aviation as larger aircraft will be able to use the runway." 
Some people may not know that the airport was gifted to the people of Cessnock in the 1990's and comes with a wealth of history from use in the 2nd World War, to having NASA undertake research at this facility. We can now transform this facility and future proof it for our community." 
The project involves the extension and reconstruction of the runway, widening and resealing of taxiways and development of parking areas to allow a wider array of aircraft to land as well as the establishment of an aviation museum.
The $500 million Growing Local Economies Fund is part of the NSW Government's commitment to the delivery of infrastructure projects which improve the economic growth and productivity of the state under Restart NSW. For more information, visit the NSW Government Regional Growth Fund page.
Other Articles from this issue
Staff at Singleton Public Library have answered the call from local doctors, harnessing cutting-edge printing technology...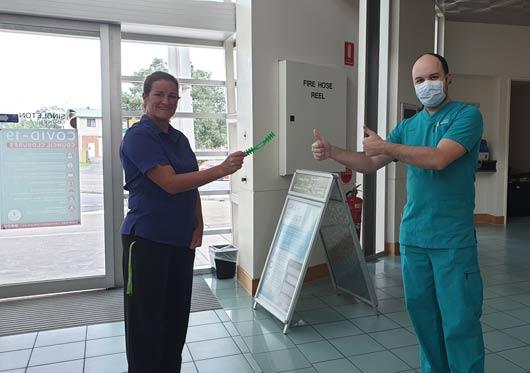 Forsythes Recruitment & HR has received triple the number of resumes in the past few weeks as the impact of COVID-19 hit...
Testing is ramping up on the New Intercity Fleet with the first two new trains now travelling on the network under their...
Community Energy is where a community develops, delivers and benefits from renewable energy projects, such as community ...