New sponsor for Merewether Carlton Rugby Club
Local car dealership Kloster BMW has teamed up with Merewether Carlton Rugby Club for the next two seasons as its major sponsor, giving the players a confident start as the season kicks off.
Kloster BMW General Manager Daniel Chalhoub said the sponsorship aligned with the company's ethos to support local sport at all grades. "Our sponsorship of the club goes directly to assisting the teams on the field, offsetting registration fees and supporting the players," he said.
Merewether Carlton Rugby Club President Stephen Reid welcomed the dealership to the Greens family and said they were looking forward to a successful season with Kloster BMW on board. The club will field five men's and one woman's team in the senior division and has around 300 juniors registered for this year's competition.
Kloster BMW also supports the Newcastle Knights, Ronald McDonald House, Ride for Sick Kids and the Newcastle Jets. The Merewether Carlton Rugby Club sponsorship follows in the footsteps of BMW Australia and its sponsorship of the Wallabies announced on April 1.
Other Articles from this issue
As of March 16 Hunter based Consult Logistics began trading as Lynair Logistics Australia Pty Ltd following the companie...
The launch of the 2015 Nomination period was opened on 29 April on the premises of the 2014 Manufacturer of the Year and...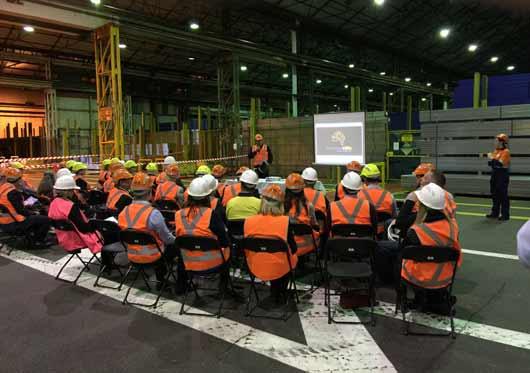 Pinpoint Computers has a world class cloud service in a data centre based in Sydney's CBD
After 36 years of offering high quality education to thousands of successful graduates from all over New South Wales and...