New name for established property managers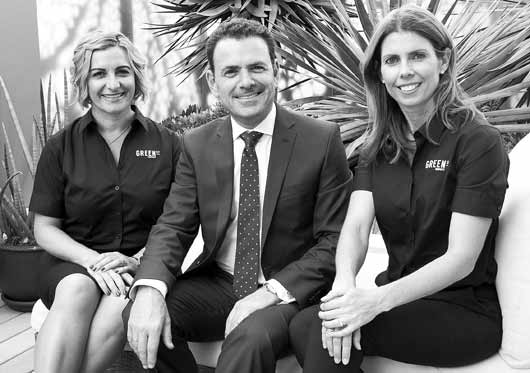 Two of Newcastle's boutique propertymanagement and sales agencies, Elite Property Management and Solid Property Services, have joined forces to become Green Street Property.
Elite Property Management moved into the same office as Solid Property Services towards the end of 2015 with the aim of specialising the service offered to their respective clients.
Off the back of those improvements, the next step was to bring the two businesses under the one banner. Peter Aloupis, CEO of Green Street Property, said the new name represents an extension of what their clients have come to expect.
"As business owners, we work tirelessly helping our clients and residents to find, nurture, grow and protect their investments. In order to continue doing this effectively, we need to evolve and grow ourselves. Green Street Property is the next phase of this evolution," he said.
"The focus of our team will always remain on delivering exceptional service and outcomes to our clients.
New and existing clients have the added benefit of a larger, more diverse team, as well as a wider array of professional property management and sales services if and when they require them," Peter said.
He said that a key step in the merger process was finding a partner that shared the same values.
Other Articles from this issue
A new system of "light horns" at Coal & Allied's Mount Thorley Warkworth mine is helping to reduce noise during night-ti...
Hunter TAFE staff were at the forefront of a NSW Public Sector Industry Training (GTAN) seminar in Sydney recently.
Allworth Homes has announced the opening its new display centre in Thornton.
Household and business confidence are signalling a sustained economic recovery in the Upper Hunter.