New look Hunter employment and salary trends report
A new report into local employment and salary trends says the outlook for employment and wages growth is brightening on the back of increased business and worker confidence.
The new look Employment Trends Report by, Hunter-based, Forsythes Recruitment and HR combines research and insight from its talent management professionals and data from its online salary survey. It says jobs growth in the Hunter (7.4%) outstripped the state figure of 4.3%.
Managing director Geoff Crews says the outlook for work and wage prospects in the region can be summarised by "three Cs" — computers, construction and commodities. Mr Crews says the gig economy (temporary, contract and freelance labour), including in senior executive roles, is now a key component of the economy and driver of wages.
"Computer (IT) skills are increasingly important and any worker who can update their skills or work in partnership with IT professionals is at an advantage," Mr Crews says.
He says that thanks to the infrastructure boom in Sydney and Newcastle construction sector employees have enjoyed up to triple the average wage rise, matched only by IT professionals, at a time of general salary stagnation. Wages are up and above the national median for project managers, construction managers, contract administrators, structural and civil engineers, and architects.
"Engineering will be pivotal to the growth Newcastle over the next 20 years and demand will continue for site managers, project managers, surveyors, civil engineers, architects, planners, and tradies, which will translate into wage growth in those roles," he says.
Mr Crews says the commodities (resources and mining) sector is improving thanks to better prices and a lower Australian dollar. Skill shortages are emerging, and wage erosion appears to have abated.
He says that jobs growth in construction and mining also bring broader job creation flow on effects.
The report says jobs growth is expected for executives although in medium-term contract roles in mining, construction and infrastructure. HR is a growing profession as is supply chain and logistics.
"Strong and effective leadership remains the key to the changing employment landscape," Mr Crews says.
The reasons for general low growth in wages in the region, Australia, and internationally, are complex according to Mr Crews.
Three possibilities are: real or perceived competition for workers from technology or outside workers; underemployment; and negative sentiment about wages and the economy.
He says salaried will start to rise in more sectors. The Reserve Bank noted in its quarterly economic review that the number of businesses offering increases greater than 3%t has risen from 14% to 26% over the past year. Average advertised salary levels are increasing in every Australian state except Western Australia.
As well as construction and IT, salaries will increase for people in permanent finance and accounting roles, particularly for specialist finance professionals with IT skills.
The Reserve Bank report also notes that the proportion of people expecting to lose their job through redundancy has dropped sharply, to less than 35%.
"This report and other data shows that workers are becoming more confident in their bargaining power and more are looking for different jobs."
The Forsythes' report also analyses trends across 10 sectors: administration and accounts; contact centre and customer service; engineering, resources and construction; executives; finance and accounting; HR, WHS, learning and development; IT, tech and startup; sales, marketing and digital; supply chain and logistics; trade and industrial.
Other Articles from this issue
Construction of the Newcastle Light Rail Depot building, at Wickham, and six stops along the rail's 2.7 km length sees D...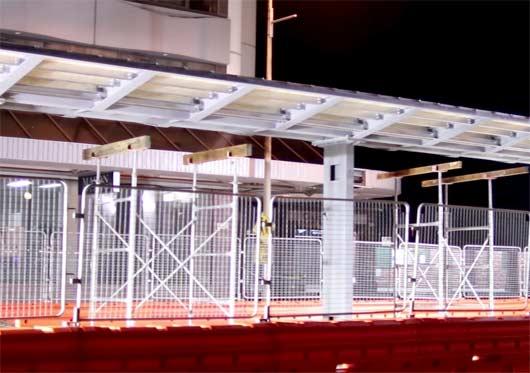 The Advitech Group is celebrating 30 years of driving innovation and excellence in the technical sciences for Australian...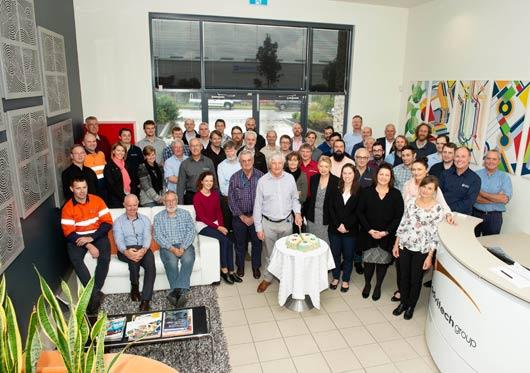 When people think of innovation, they may conjure up images of tech savvy professionals in a garage somewhere, tinkering...