New investment and innovation to support the mental health of small business
New funding has been announced for the Hunter Institute of Mental Health to work closely with small business in NSW to codesign a new approach that better supports the mental health and wellbeing of owners and workers.
Treasurer Dominic Perrottet announced a $1.1 million dollar grant from the icare foundation to the Hunter Institute, to develop and trial an innovative approach that puts the mental health of small business front and centre.
Hunter Institute of Mental Health Director Jaelea Skehan said the opportunity to change the mental health of the NSW community through targeting small business is great.
"We know that well-coordinated programs implemented in workplace settings can improve mental health and wellbeing, reduce mental ill-health, reduce suicidal behaviour and contribute to increased productivity and reduced workplace injury.
"But to date there has been limited investment in research and programs specifically targeted at the mental health and wellbeing of small business owners and their staff.
"With almost 98% of all businesses in NSW being small businesses, there is a real opportunity for NSW to show national and international leadership in this space.
"We will be working with researchers at the University of Newcastle to explore the use of technology and e-health solutions that may be successful in the small business environment."
icare Foundation Chair Elizabeth Carr AM said the pilot program will tackle the gap in mental health support for small business owners and their staff.
"While the big end of town can combat mental health issues with employee assistance programs, small businesses - the engine that keeps the NSW state economy going – just don't have access to the same resources.
"They, and their valued employees, need help. Currently, there are no specific mental health management solutions tailored to NSW small businesses.
"This initiative represents a significant investment in addressing that gap, and one that will provide essential guidance and support to many NSW small business operators, workers and communities," Ms Carr said.
To coincide with the announcement, a research survey for those working in small business has been launched and will be used to inform the early stages of the project said Ms Skehan.
The announcement, and the launch of the survey, has been welcomed by Council of Small Business of Australia (COSBOA) CEO Peter Strong, who is encouraged by the focus on owners as well as employees.
Other Articles from this issue
Newcastle real estate agent Mark Kentwell has been busy brushing up on his Korean and other languages as he heads to the...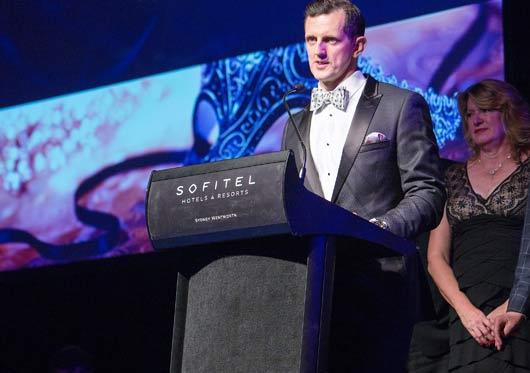 Every year, 37 million people attend 412,000 business events across Australia.
Electronic signatures provide a quick, cheap and easy way to sign documents and receive signed documents.
mother + joey began as two mothers, Peta Purcell and Rowena Campbell seeing a future in family fashion, which had purpos...