NEW GATEWAY BUILDING FITTED OUT WITH SIT STAND WORKSTATIONS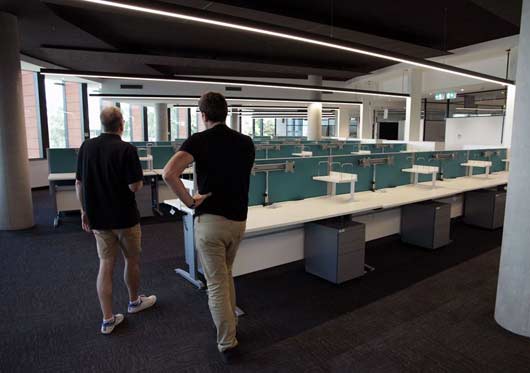 Experienced Office Furniture's recent fit out of the new Gateway building on Parry Street included over 300 sit stand workstations, creating one of Newcastle's first workspaces of this size focusing strongly on wellbeing in the workplace. The workspace aims for an optimum level of wellbeing in the office and promoting a healthy approach to the work day.
For the Gateway Building fitout there were four prototype sit stand workstations designed and manufactured by Experienced Office Furniture in consultation with the client and end users. These prototypes were then placed before a testing and development process which spanned over 12 months.
In this testing process, a sample office space was set up at the client's previous location and they trialled each prototype throughout the year. After consultation between the client and Experienced Office Furniture a custom design sit stand desk was developed and then installed across the entire fitout. An integrated power and data system was also developed at the same time to meet the client's specific equipment requirements.
Colour schemes were developed across the floors in consultation with interior designers. The use of colour helped zone the different departments across the four floors. This concept created clarity between the departments and also a sense of unity within each department. The colours where chosen to reflect the corporate colour scheme and mainly used throughout the fabric panelling of the screens.
Facts about the sit stand workstations:
1. Sit stand workstations allow the user to have flexibility and control of the height of the desk throughout the day. This allows the worker to toggle between sitting and standing at their own pace to suit their needs.
2. The workstations are electric and very user friendly, little effort is needed to adjust the height.
3. The benefits of standing for a short time each day are very beneficial. Research has shown that using a sit stand workstation throughout the day you can burn calories, decrease the risk of diabetes and improve your metabolism.
Other Articles from this issue
With Malcolm Turnbull seemingly ruling out changes to the GST, the real question is what if anything, is the Government ...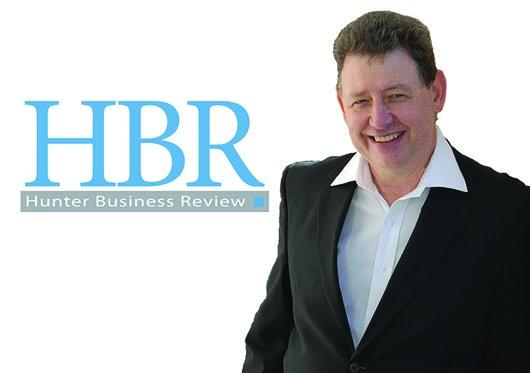 Mid-tier accounting firm Bentleys Newcastle has announced its expansion via the merger with local firm, McCoskers Partne...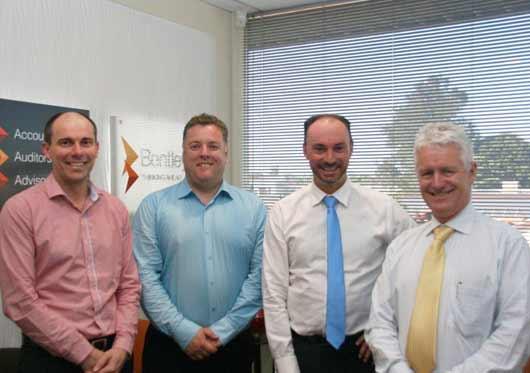 The Australian manufacturing sector expanded for a sixth straight month in December, continuing the longest run of expan...
An alarming number of people still use login credentials that are extremely easy to hack, such as "password" and "1234...