National award nomination for local law firm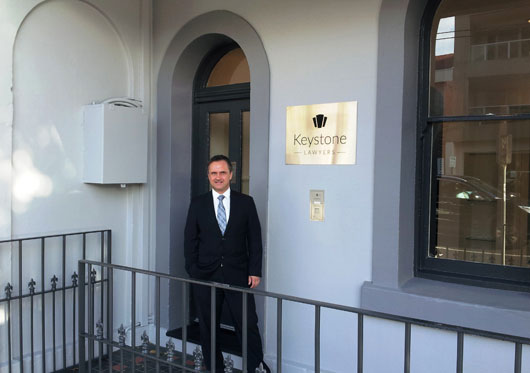 Hunter based legal practice, Keystone Lawyers is celebrating its fifth year in business, are moving into new premises and have been nominated for a national award.
Keystone Lawyers is relocating to a newly refurbished office building at 86 Darby Street. Founder and sole director, Lou Stojanovski, hopes to be celebrating a win in the new office, with the firm a finalist in the State/Regional Firm of the Year category for the Australasian Law Awards being held in Sydney on May 21.
The commercial law firm specialises in the fields of construction, engineering, mining, commercial, development and property law, it has grown in the five years since its establishment and now employs 11 staff.
Despite being Hunter-based, the firm's work has been in most states in Australia, New Zealand, South East Asia and China, including construction projects worth up to $750 million.
"My passion for people and seeing my clients succeed has been key to our business success," Mr Stojanovski says.
"My background has made me a recognised specialist in construction, mining and infrastructure law."
Mr Stojanovski said Keystone's new offices had been tenanted by award winning architects Schreiber Hamilton Architecture (SHA). That firm was involved in the extensive renovation of the building's grand terrace.
Newcastle born, Mr Stojanovski commenced his legal career in 1995 after working for a large building company. He holds a Bachelor of Construction Management (Building) from Newcastle University, is a member of both the Law Society of NSW and Master Builders Association. He is also a NSW Law Society accredited specialist in commercial litigation and has extensive experience in dispute resolution, appearing in the Federal, Supreme, District and Local courts. He is admitted to the High Court of Australia and is also an adjudicator under the Building and Construction Industry Security of Payment Act.
Other Articles from this issue
Lake Macquarie City Council has approved new planning guidelines for the Warners Bay town centre which permit increased ...
The launch of the 2015 Nomination period was opened on 29 April on the premises of the 2014 Manufacturer of the Year and...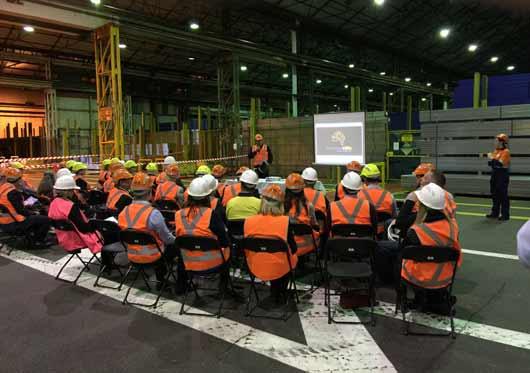 Not all printer and multifunction devices are created equal.
University of Newcastle (UON) graduate Dr Alison Thorburn, who is traversing new ground in asthma research, is UON's fir...