Marketing – a vital component of business success
Behind every successful business is an effective marketing program. It is ironic then that so many businesses have poorly structured marketing plans, or worse still no marketing plan at all.
Too often, reasons are given why other business functions are more important and marketing is placed on the backburner, to be acted upon when the business gets around to it.
Again, without wanting to sound repetitive, study successful businesses and see how much importance they place on marketing. If the evidence is clear that marketing is an important trait of successful businesses, shouldn't all businesses place high priority on their marketing?
Excuses, excuses excuses
For many businesses, as soon as the subject of marketing is brought up, the excuses come out on why they do not spend much time and effort on it. The following are just a small sample of excuses.
• I am too busy – too busy to be successful? There is no point having the best goods or service if the market doesn't know about them.
• We already have too much work – That may be so at the moment, but is it wise to wait until you are quiet until you market? The time lag can prove very expensive. Even if you are always busy and do not wish to expand, are all areas of your business equally profitable? Wouldn't it be great to have more of the more profitable clients?
• I am too small to market – Marketing is of vital importance for all sizes of business. Obviously the marketing mix and marketing budget will vary depending upon the size, but the importance of marketing remains.
• Everyone knows my products - again look at successful businesses that have high levels of market awareness – they still advertise. Anyone heard of Coca-Cola?
• I don't know what to do – like other areas of your business, if you do not have the expertise then get help and advice.
• Sales are down, I can't afford marketing – again you are saying my business can't afford to be successful. When sales are down, marketing is even more important. You may have to reconsider your total marketing spend, but to stop marketing is never a wise decision
• Most of our work comes from our website – this may be so but how do potential customers know to go to your website?
Successful marketing
There is no easy single answer to successful marketing – the answer is different for every business and will change over time. But the key is to have the fundamentals right.
Start with a proper business plan, covering your products and services, target demographics, your unique selling proposition, market intelligence etc. All marketing actions need to be integrated and complement each other. Never treat marketing as a series of "one off" decisions.
It is unwise to put all the marketing eggs in one basket. Successful marketing plans incorporate a healthy mix of different forms of marketing, including print and broadcast advertising, website development, public relations, printed materials and events.
Finally, if you lack marketing expertise – get help. There are many marketing resources available as well as specialise dbusinesses that can assist in the successful marketing of your business.
Other Articles from this issue
Have you ever felt instantly compelled to buy something after seeing a powerful marketing message?
In business nothing stays the same, we go forward or backwards…no need to guess the best direction!
Environmental consultancy SLR has consolidated its Newcastle East and Newcastle West offices and moved into new premise...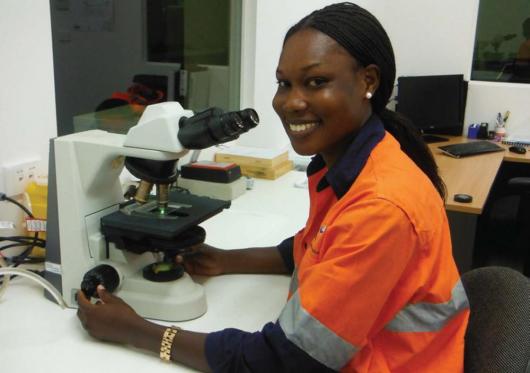 The Newcastle Rotary Clubs is inviting everyone to join in on a free community event to celebrate Chinese New Year and L...