Let's Talk with Samantha Martin Williams
What's your current role
My executive role is General Manager Corporate Services at Hunter Valley Coal Chain Coordinator (HVCCC). I am also non-executive Director of The Newcastle Permanent Building Society and The Newcastle Permanent Charitable Foundation.
How have you reached this point in your professional
life?
While completing Business and Industrial Relations degrees, I worked in sectors such as Professional Services, Health and Leisure and eventually landed in the Education sector. I had always wanted to undertake a Law degree and completed this concurrently. In most of my roles, I have lead and facilitated teams to achieve outcomes, which gives me great satisfaction.
When you're not at work, where can we find you?
With my family, hopefully enjoying a good meal and a laugh! Outside the family, I have a trainer that keeps me reasonably healthy and a yoga class now and again.
Where do you find inspiration?
Virgin group founder Richard Branson said "My professional inspiration has no separation from my personal inspiration: it is people who make a positive difference to other people's lives". This type of thinking and being around these types of people is what drives me.
What advice would you give to someone just starting out in your field?
The best advice I can offer someone just starting out is to listen. As a leader, it's important to listen to what's on the minds of your colleagues, clients and peers to get an idea sense of the goals they are trying to achieve as well as the challenges they may face. Listening is also crucial to understand getting a sense of what makes people tick, what motivates them, and what may be keeping them up at night.
What's something most people don't know about you?
I won the Telstra Young Business Women's Award in 2002.
How would you like to see the Hunter evolve over the next decade?
The Hunter continuing to grow and remain internationally competitive.
The areas in which we have a competitive advantage will deliver for us economic growth and create jobs. Advanced Manufacturing, Defence, Logistics Supply Chain and Education are some of the areas primed for growth. Also, the region keeping a positive 'can do' attitude.
What's your favourite Hunter restaurant/café/bar?
Lotus at the Junction
Are you reading anything at the moment?
The Silk Roads by Peter Frankopan
Do you have a favourite sport or team?
Australian Wallabies
What's the best line from a film you've ever heard?
"Frankly my dear, I don't give a damn! " - Gone with the Wind, 1939.
Other Articles from this issue
UVS has been awarded a $7.2 million subcontract by Lockheed Martin Australia for provision of hydrographic systems and e...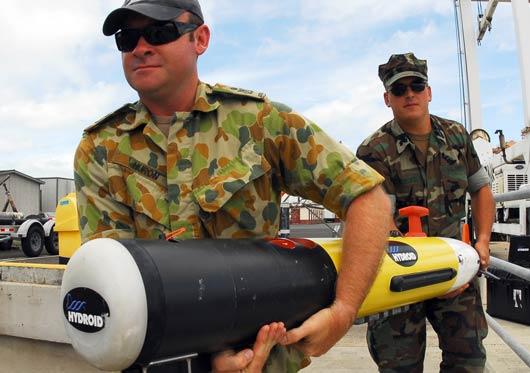 A new system of "light horns" at Coal & Allied's Mount Thorley Warkworth mine is helping to reduce noise during night-ti...
Jayco Newcastle has received three awards at the Jayco Awards Ceremony held at the Mitchelton Winery in Nagambie on 4 ...
As the global market place continues to shrink we are often asked by our business clients how they will know if they are...