Lets Talk With Dr Bente Talseth-Palmer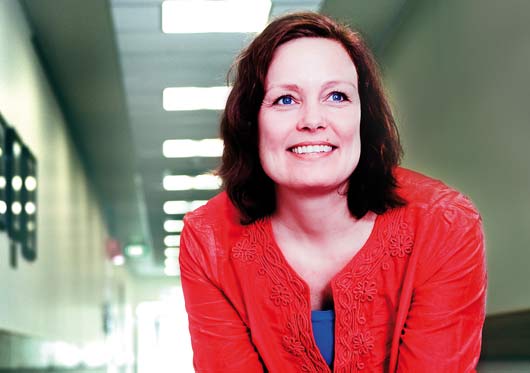 In a few words tell us about your current role.
I am a Cancer Institute NSW Early Career Research Fellow employed through the University of Newcastle. My work takes place at Hunter Medical Research Institute (HMRI) where I work in the field of medical genetics. My project is to identifying genetic factors in inherited bowel cancer and I am to find new causative genes for inherited bowel cancer and also genetic factors influencing disease expression (when and where cancer develops).
How have you reached this point in your professional life?
My career path towards being a cancer researcher has been long and winding but well worth it as I've gained valuable experience and met a lot of interesting people along the way.
After high school I worked as a nursing assistant at a nursing home in Norway for 1 year, before starting a degree as a pharmacist technician. Then I worked in a pharmacy for a few years but did not find it challenging enough so I decided to become a mid-wife but while improving my grades to get into a nursing degree I changed my mind and went for a Bachelor degree in Medical Laboratory Technology (called a bioengineer in Norway – trained to work in any clinical laboratory). At this stage it had not really crossed my mind that I could become a biomedical researcher. During my final year I undertook my final project/thesis at a laboratory at the University of Reykjavik, Iceland – my first interaction with a research laboratory and I loved it.
I have always liked travelling and studying overseas was a great way to see the world. After my three months in Iceland I was offered a job there as a research assistant where my job was to set up a research laboratory for a new company called Iceland Genomics Corporation where I worked on the genetics of diabetes.
During this time my mum was diagnosed with breast cancer and after a year I moved back to Norway to be closer to my family. I got a research assistant job at the Institute of Immunology, University of Oslo where I worked on the genetic analysis of family material with coeliac disease. Two and a half years later it was time to explore the world again and an underlying desire to work with cancer research due to my mum's cancer diagnosis. At the age of 32 I decided to leave everything I knew to move to Australia to do a Master's degree in Genetic Counselling, which also resulted in me undertaking my PhD here at the University of Newcastle in the field of cancer genetics. I have been very fortunate and been able to attract funding to keep my research projects going since I finished my PhD in 2007.
As you can see from my journey there have been a few coincidences and a lot of hard work to get to where I am today – but when you love what you do it does not feel like hard work. I have always said that even if I had more money than I needed (i.e. winning lotto) I would not stop working.
When you're not at work, where can we find you?
At the moment I only work part-time and when I am not at work I am home with my three young kids (they keep me busy….). Unwinding seems to be a thing of the past but I love reading books.
Where do you find inspiration?
Personally, I am inspired by people that take responsibility for their own lives and do well for themselves, by people that do a lot of volunteer work in addition to their own work/family and by women in leadership positions who manage to achieve a work-life balance. My mum's cancer diagnosis has definitely influenced my professional life as the overall aim for my research is cancer prevention by early detection.
What advice would you give to someone just starting out in your field?
For a few years I have been actively involved in mentoring year 12 girls at Maitland Grossman High School through the STEP-UP Program which is run by the Business & Professional Women's (BPWs) Club in Maitland in conjunction with the school.
Young people's concern these days seems to be that they might choose the "wrong" direction – what if I start a teaching degree but don't like it… I usually then tell them my story and say that there isn't always just one way to end up somewhere. You are allowed to change your mind, start a different job/degree, etc. In addition, I also tell them about advice given to me from an early age "It is not always about WHAT you know but WHO you know" = network wherever possible.
What's something most people don't know about you?
When I was in high school there wasn't a pressure to get good grades so that you could get into higher education (tafe/uni) – hence I did not make much of an effort. Because of this (and how the education system is in Norway) I have done year 10-12 twice! This was to improve my grades so that I could get into the chosen degree at Uni.
How would you like to see the Hunter evolve over the next decade?
I would love to see the medical research field in Newcastle continue growing to attract more government funding. It is, however, amazing how much research activity has grown over the last decade. Throughout Newcastle and the Hunter, more than 1400 clinical and biomedical researchers and support staff are employed. I would like to see HMRI filled to its brim with brilliant researchers.
It would be great if the Hunter region had a bit of a makeover and became one of Australia's best tourist destinations, get the tourists visiting Sydney to Bar beach instead of Bondi – the beaches here are so much nicer!
Are you reading anything at the moment?
The last book I read was Jo Nesbø's book Police – the 10th crime novel featuring Detective Harry Hole. Nesbø has been lavishly praised by international critics for broadening the scope of the contemporary crime novel, and is today regarded as one of the best crime writers of our time. If you haven't read one of his books yet – do so, they are great.
Other Articles from this issue
Previously most 'life changing' ideas lay dormant, talked about over beers with friends as "the one that got away".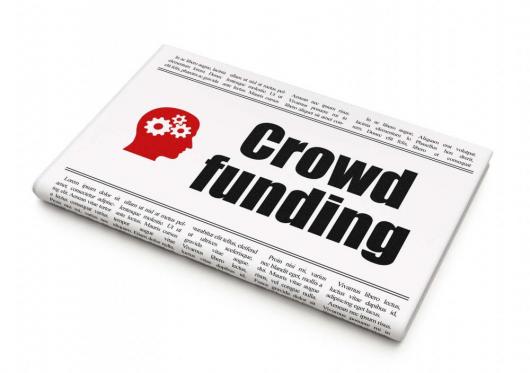 The rules around superannuation remain unchanged in the recent Federal Budget with the government further advising there...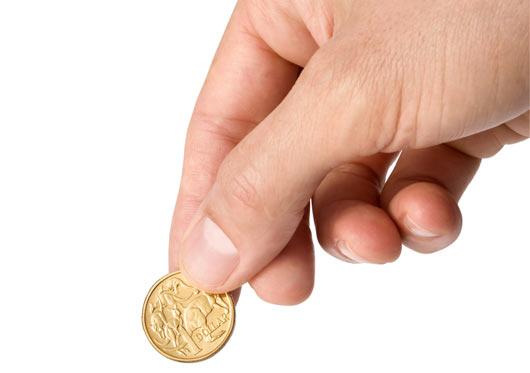 A collaborative program between Caltex Australia and Hunter TAFE has set the benchmark for workplace training and delive...
The New South Wales Government has renewed AGL's exploration license in Gloucester for six years.