Let's talk with Belinda Smith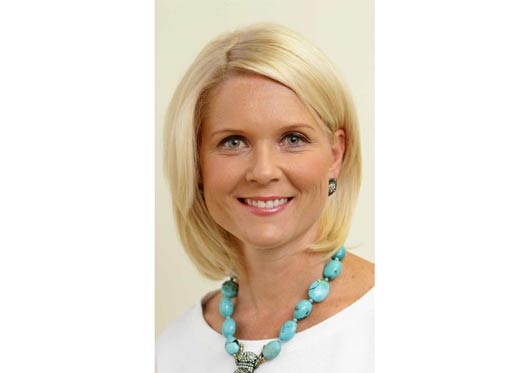 1. In a few words tell us about your current role.
I have 3 key life roles: mother of 2 boys; Chair of Got Your Back Sista, supporting the work of our founder Melissa Histon-Browning in helping women and children escaping domestic violence; and CEO of Rapid Solutions, a niche liability insurance provider servicing clients in across Australia and NZ, proudly based in the Hunter.
2. How you've reached this point in your professional life?
I've learned a lot of great lessons from a few key bosses and mentors.
A common thread among those influencers was their intense passion for living with purpose, and a "the more you give, the more you get" philosophy. With these great role models, I've been able to pursue with equal commitment and dedication raising a family, building great businesses and supporting gender equity in our community. I'd also say I've taken a fair amount of measured risks, moving through 3 different industries in my career (construction, education and now insurance) and said "yes" more often than "no" to opportunities that will stretch me and invite in new experiences. For example, taking on the inaugural Chair role of Got Your Back Sista in 2016, supporting Mel Histon-Browning navigate the not for profit sector whilst creating a start-up grass roots charity.
3. When you're not at work, where can we find you?
On weekends it's all about quality time with family and friends, preferably in the city, ditching the car for my bicycle or a stroll. At this time of year I love a morning walk along Newcastle Beach and through the mall (often getting distracted at Teddy Mac Boutique!). I also really love to cook, so more Sundays than not my partner Craig and I visit the Farmers Market and head home to try our hands at a new vegetarian creation or (for our boys) a rustic meal with an ample portion of meat.
4. Where do you find inspiration?
I love Oprah's Super Soul sessions podcasts. They're roughly 30 minutes long, so are perfect for the drive to and from work, and I really relate to her guests' stories about living a spiritual, purposeful life. I found Salma Hayek's recent interview with Oprah particularly inspiring as she shared her experiences in coming forward about Harvey Weinstein and her support of the #metoo campaign. I'm loving the work Tracey Spicer is doing with NOW Australia and how its raising awareness of the extent of violence against women here. I also love Jerry Seinfeld's Comedians in Cars Getting Coffee for great storytelling and a few laughs.
5. What advice would you give to someone just starting out in your field?
Don't feel the need to limit yourself to a "field", just get the best education you can and surround yourself with people who will make the time to nurture, coach and support you. It's also helpful if you understand your strengths because then you can find opportunities that ensure you're playing to those strengths. Marcus Buckingham's work in this field (introduced to me by my first boss Tony Rhodes) was a game changer for me and helped me make some of the biggest, most courageous decisions of my career.
I've also found it to be true that you're the product of the 5 people you spend the most time with, and that over time who those 5 people need to be will often change in order for you to grow and thrive.
6. What's something most people don't know about you?
I am a passionate ballet fan, I aspired to be a professional dancer from the age of 3. The closest I got was a brief stint as a cheerleader for the Canberra Raiders in 1990! I still love it, watching the Australian Ballet's season each year with my Mum.
7. How would you like to see the Hunter evolve over the next decade?
I feel so blessed to live in the Hunter, and as an East Ender it's so exciting to watch the inner city changing before my very eyes right now. I'd like to see the CBD continue to evolve as a vibrant, livable city, packed with unique and thriving small businesses, festivals and events that bring locals and tourists into the mall, the foreshore and our beautiful parks and public spaces. This is a great opportunity for local government, small business and community to work together to create a rich fabric of creative arts, food and wine and destination experiences. I'd also love
to see us become a safe city, particularly for women and girls, with our rates of domestic violence dropping over the coming years. I'm seeing such positive responses from many sectors in our community, including corporates and local government, I really do feel the conversations about healthy relationships and understanding that violence is never OK is leading to positive change in the Hunter.
8. What's your favourite Hunter restaurant/café/bar?
Too many to choose from! I love the Basement for their chili tommy margaritas and super tasty food, I frequent Thursday tagine nights at Moor and am a big fan of Bar Petite for Sunday afternoon Paella and Sangria.
For special occasions its Bistro Molines in the Hunter Valley and either the Newcastle Club or Restaurant Mason.
9. Are you reading anything at the moment?
Picasso by Gertrude Stein - two creative geniuses in one small tome.
10. Do you have a favourite sport or team?
Having 2 younger brothers, I grew up on Rugby League, so whilst I'm not a footy fanatic, I do enjoy supporting the Newcastle Knights. They've also been great supporters of Got Your Back Sista, with our second community activation taking place on 21 July - it's a great way to get our message of saying No to violence into a broad cross section of our community
11. What's the best line from a film you've ever heard?
That's a no brainer…! "Nobody puts baby in a corner" from Dirty Dancing
Other Articles from this issue
It's a typical scenario and the pressure is on. You've been searching for a while, spent money marketing, reduced your ...
The transformation of the Civic Station precinct has been unveiled as an attractive public domain for the community, wit...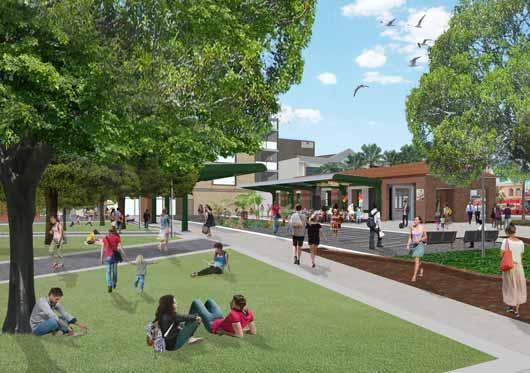 In June, Newcastle business Crave was announced as one of the winners of the LAUNCH Festival 2018, held for the first ti...