Leading digital agencies partner up to embrace the Hunter's innovation future
A new partnership between digital marketers Vicinity Marketing and website specialists Redback Solutions will form the largest combined digital marketing and website services team in Newcastle. The move will better support Hunter businesses to grow with the region and to compete in the booming online market.
Established in Newcastle in 1999, Redback has earned a reputation as a leading provider of technically excellent, custom designed websites. Vicinity is a leader in Newcastle's online marketing space, helping businesses grow with clever digital strategies. Their range of agency services include creative digital advertising, social media, database marketing, website analytics and search engine optimisation (SEO).
The newly partnered agencies have worked with a combined portfolio of over 2,000 international, national and local clients across the public, private and not-for-profit sectors. These clients represent projects as diverse as local plumbing companies through to operations as large as the Australian Men's Shed Association, University of Newcastle, Brisbane Airport and Newcastle-born tech startup Camplify.
Incoming Managing Director Dave Eddy said the official collaboration between the two companies would benefit from a strong working history together.
"We love what Redback does for their clients and we've worked with them over a number of years now. Everything is going to be the same regarding people and service delivery for both businesses' clients. We're excited to build on what Redback does, to help businesses innovate and build new, powerful digital experiences as technology evolves."
"We've believed for a long time that Redback has the most talented WordPress development and design team in Newcastle.
With WordPress now accounting for over 25% of the world's websites, we feel this is a platform we can build on well into the future."
"Vicinity brings an extra layer of expertise in helping businesses create a rounded digital strategy for their websites across major platforms such as Google, Facebook, Instagram and YouTube." Mr Eddy also emphasised the importance of client and partner education as part of the digital expertise that Vicinity brings to the collaboration.
"I feel it is part of our responsibility to ensure clients are on top of any new developments in the digital space. We help run an Interactive Minds chapter here in Newcastle, which is part of a series of digital marketing events run across all major cities in Australia."
"It's a great initiative, which attracts high calibre speakers from big brands, marketing technology providers and local experts to come and present in Newcastle and share their knowledge. This year, we've already had speakers from some major players in the industry including Google, Hubspot and Envato."
Graham Hill from Redback Solutions said he was happy to be collaborating with a company that shares the same values and principles.
"This is a perfect partnership between two companies with unique complementary skill-sets. Redback and Vicinity have a shared goal. We want to help our clients grow their businesses.
They're not just buying a website from Redback or a marketing strategy from Vicinity. They're buying growth for a brighter future."
"There's a thriving market in Newcastle with more and more businesses moving to digitise themselves. We're moving the Redback team into Vicinity's Newcastle CBD offices right amongst all the development that's going on. There is unmistakably a mood of growth, energy and change in the city."
Other Articles from this issue
Construction of the Newcastle Light Rail Depot building, at Wickham, and six stops along the rail's 2.7 km length sees D...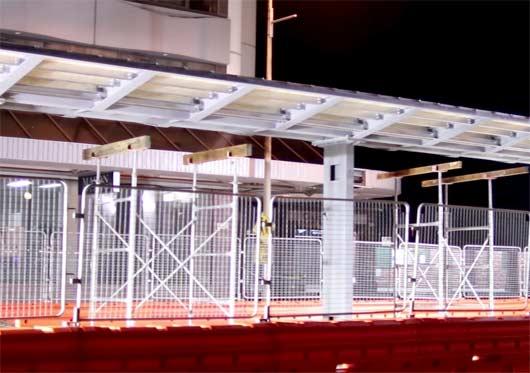 Twenty-one students have been recognised for their determination and dedication to their studies at the Hunter TAFE Foun...
Management Liability Insurance protects you and the company against the risks and exposures of running the company (i.e....
The University of Newcastle has launched its inaugural Doctoral Training Centre (DTC) focused on supporting the Mining E...