Lake Macquarie Council commits to small business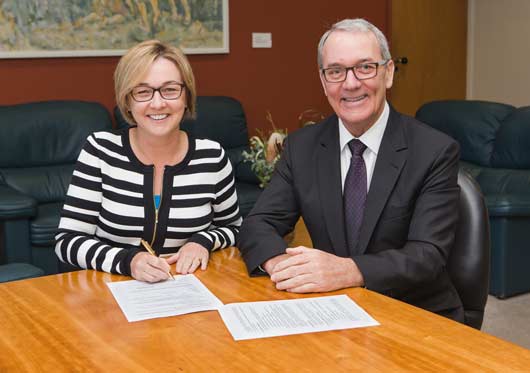 Councillor Jodie Harrison & Council's General Manager, Brian Bell
Mayor of Lake Macquarie, Councillor Jodie Harrison and Council's General Manager, Brian Bell have signed the Small Business Friendly Councils (SBFC) Program Charter in a plan to make Lake Macquarie City more small business friendly.
The SBFC Program has been developed by the Office of the NSW Small Business Commissioner in partnership with the NSW Business Chamber, and is the first of its kind in Australia.
"By signing up to the SBFC Program, Council has the opportunity to review its procedures and practices in dealing with small businesses, explore new initiatives and share small business-friendly strategies with other councils," Cr Harrison said.
This initiative comes on the back of Council forming and funding Dantia, the City's economic development company, to unlock and strengthen the economic growth potential of the City. 
Council supports the Lake Macquarie Business Growth Centre, who provide assistance to more than 12,000 local businesses through a range of programs including mentoring, coaching, business support services and the Save Watts program, which reduces their electricity costs.
Other Articles from this issue
Throughout my working career I have come across the KISS principle many times.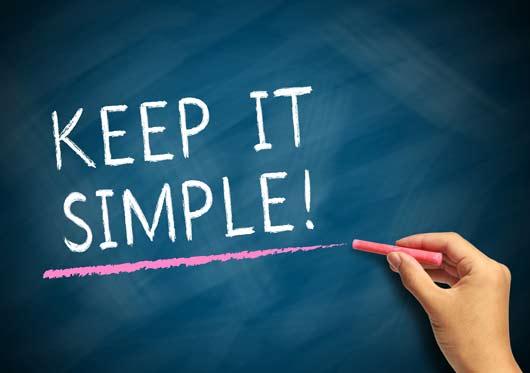 Well known civic leader Mr John McNaughton AM has been awarded the title of Emeritus Lord Mayor by the NSW Government fo...
Newcastle-based Regional IT has solved a huge problem for architecture firm dwp|suters.
A new $35 million Australian Research Council (ARC) Centre of Excellence based at the University of Newcastle will make...