Hunter Valley brews up new-look festival with local craft breweries joining wineries in revamped Hunter Valley Wine & Beer Festival
The Hunter Valley Wine Festival is to incorporate beer for the first time, with the newly designed Hunter Valley Wine & Beer Festival scheduled for Saturday 19 June 2021, promising a vintage event with the best of Hunter Valley wines, craft beer, cider, local foods and entertainment.   
As part of the redesign of the Festival, a new logo has been introduced, along with changes in format. 
Wines from over 40 of the Hunter Valley's best wineries and craft beer producers will be available for tasting at the Festival, which is being held at the Crowne Plaza Hunter Valley. 
The Festival has been expanded to incorporate beer producers because of the growth in premium craft brewers across the Hunter Valley, including the onsite Sydney Brewery Hunter Valley, which will be offering behind-the-scenes tours and premium beer and cider tastings throughout the day.  
The Festival will celebrate the end of the drought, a fine 2021 vintage, and highlight the increasing diversity of wine styles being produced in the Hunter Valley. While the region is best regarded for its Riesling, Semillon, Chardonnay and Shiraz varietals, this year will see a far wider spectrum of local wine varietals on offer for tasting including Verdelho, Albarino, Tempranillo and Sangiovese as well as sparkling and Rosé styles.  
Live entertainment will be offered during the day, and a wide selection of food stalls will operate to provide the best of Hunter Valley cuisine. 
To ensure a comfortable, safe and uncrowded environment, the Festival will now be split into two ticketed sessions from 11am to 2pm and 3pm to 6pm. 
The Hunter Valley Wine & Beer Festival is a family-friendly event, with children receiving complimentary entry to the Festival, where they will enjoy a variety of activities including a jumping castle, train rides, carousel, petting zoo and face painting. 
Once again, the Festival will support the local Rural Fire Service, with fundraising activities on the day.  
Festival Organiser, Jenny Farrell, said that beer and cider tastings had been incorporated in the most recent festivals, and with the growth in craft beer producers in Newcastle and the Hunter Valley it was time to formalise their involvement. 
"The Festival is all about tasting 'local', and while the Hunter Valley's wines are well known and highly regarded, the region's beers, ciders and spirits are also gaining considerable recognition, and we want the Festival to recognise the emergence of the sector," she said. 
Other Articles from this issue
Pearson Street Mall has reopened to the public following a $2.8 million transformation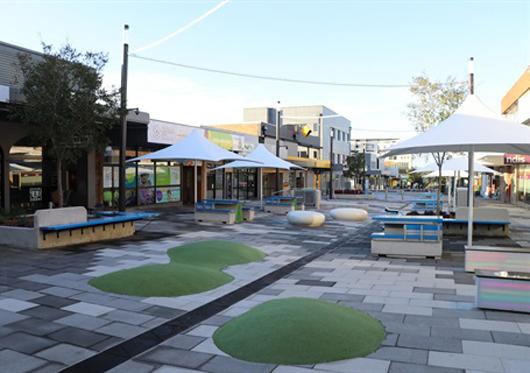 Hunter Defence has won federal government support for a ground-breaking industry skilling program designed to help regio...
The award-winning Mining and Energy Skills Program at TAFE NSW Muswellbrook is helping 24 new Hunter based apprentices l...
The first two buildings on the commercial precinct at Williamtown Aerospace Centre are under construction, with a number...