Hunter TAFE customised program for Peabody Energy
With an objective to build a world class workforce Peabody Energy engaged Hunter TAFE in late 2013 to develop and deliver a customised training program to its WAMBO Mine staff.
In just two years, the WAMBO Mine training project has seen more than 400 Peabody employees obtain formal industry recognised qualifications in the organisation's bid to ensure all employees hold a minimum certificate three qualification.
The project was developed in direct response to a growing need to improve skills across the mining industry. As a result the ground breaking project has helped WAMBO Mine lead the way in workforce training and development.
With a key priority to minimise impact to mine production operations, a two phased approach was adopted to recognise prior training, skills and experience whilst ensuring that the qualifications met modern industry skill, knowledge and compliance requirements.
The result was a collaborative training project between WAMBO Mines, Australian Apprenticeships Centre (ABL) and Hunter TAFE that provided a customised on-site training program that ensured minimal disruption to business as usual.
To date 415 Peabody employees have successfully completed formal qualifications with a further 48 employees expected to complete their training within the next two years. 
The qualifications delivered included Resource Processing, Surface Extraction Operations, Underground Coal Operations, Warehousing, Frontline Management, Business and Business Administration.
Other Articles from this issue
The Business Centre has been awarded for Outstanding Achievement at the recent Small Biz Connect Awards held in Sydney.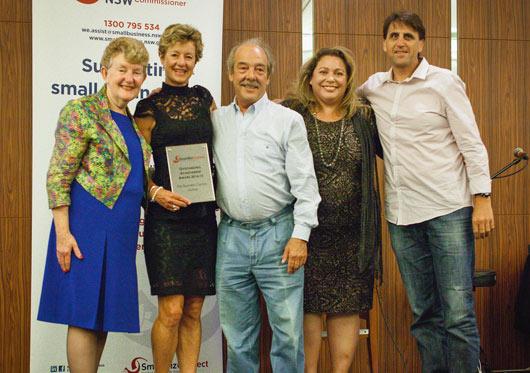 The Newcastle Knights and NSW Mining have agreed to extend their partnership, signing a three-year extension.
Mining Family Matters has won its second award in as many weeks for an innovative program aiming to boost mental wellbei...
Your writing style has more impact than even you may realise.