Hunter Innovation Forum
Innovation is essential to sustainability and competitiveness in a changing world. The Hunter Innovation Forum, to be held in Newcastle on 15-17 May, will highlight global trends in innovation, showcase innovation in the Hunter, and provide guidance to local enterprises committed to adopting innovation.
Forum themes include:
• Thinking innovation
• Traditional and emerging industries
• Commercialising innovation
• Digital, big data and the Internet of Things
• Sustainability
• Creativity and collaboration,
and
• How to apply innovation
Hunter Innovation Forum
Two of the Hunter's oldest wineries have teamed up with Tourism Australia and some of the country's top wineries in a major new partnership to celebrate Australia's standing as aleading wine tourism destination. Audrey Wilkinson and Wyndham Estate will represent the Hunter Valley in the 'Ultimate Winery Experiences of Australia', a consortium of high-end, award winning wineries from Australia's most renowned wine regions, which aim to attract visitors from new international markets.
As leaders in the wine tourism and customer service sectors, Audrey Wilkinson and Wyndham Estate are both awarded and well-known for their commitment to showcasing the Hunter as a wine tourism destination."The founders of the wineries, George Wyndham and Audrey Wilkinson, set in place a legacy for the Hunter that today provides tourists with a unique experience," says James Agnew General Manager and owner, Audrey Wilkinson. "The Hunter is well positioned to lead the growing international tourism market. Ouraccessibility to airports, road infrastructure and Australia's largest capital city supported the quality tourism and wine offerings of the Hunter," Agnew said.
In total, the Ultimate Winery Experiences of Australia group has 15 members. Each member has been selected by experts for excellence in their region. The membership program has been established using strict criteria to ensure only the highest quality wineries make it on to the final list. Stephen Guilbaud-Oulton, Wyndham Estate Public Relations and Operations Manager said, "We are very proud to be working in collaboration with Audrey Wilkinson on this project, in a bid to add value to the Hunter's efforts to grow international tourism visitation." Australia's ultimate winery experience includes the Hunter The Hunter Innovation Forum will include site visits, demonstrations, presentations and workshops. The Forum promises to both challenge and entertain, appealing to industry, business and general public. Most sessions are free but registration is required.
Other Articles from this issue
Before automatic fire sprinkler systems can be sold anywhere in the world they must comply with ISO6182.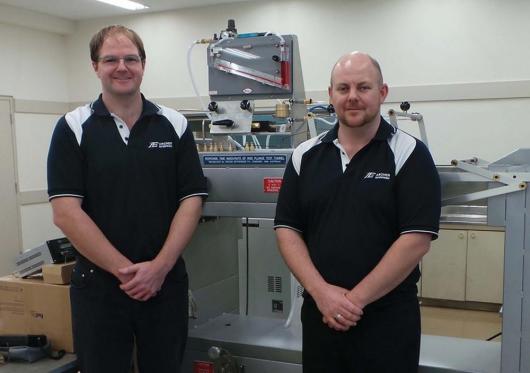 Billions of dollars are wasted on marketing companies, strategies and programs that don't work ... year after year afte...
A web-based video show dedicated to helping leaders, professionals and business owners boost their influence, impact an...
Newcastle is to be the launching pad for Circus Australis.