HEALTHY OFFICE DESIGN TIPS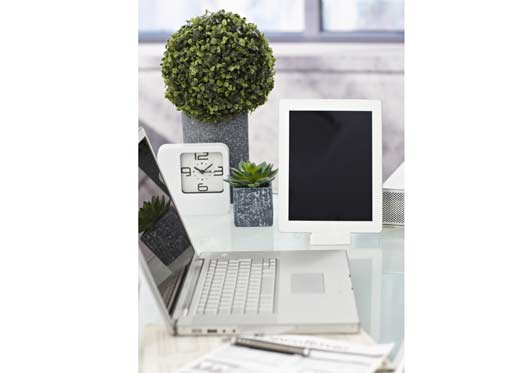 Many of us spend a considerable proportion of our lives working in an office. So it makes sense to consider having a healthy office to boost productivity, help maintain alertness and to simply have a work area that is more enjoyable to work in.
The following are some tips that can be integrated into office planning to help make a healthier environment for everyone.
Ergonomic chairs/desks/workstations
Ergonomics has been an important part of good office design for many years but it is always evolving. There is a variety of guidelines for chairs, screen placement etc. Stand up desks and adjustable stand-sit chairs are also becoming popular and have shown major advantages, particularly those that are working in the same work area for extended times.
Good lighting
A mix of natural and artificial light is ideal for an office but this is not always easy to achieve. Task lighting should be suitable for its purpose.
Have things to view
Having window views, artwork or other things to view help to reduce eye strain created by long periods on computers or with paperwork.
Plants are good
Plants can not only be used to break up the artificial office surroundings but are also beneficial to health. They can help restore oxygen levels, help filter air and have also shown to reduce stress levels.
Meeting areas
Have some spaces available where staff can go to meet with others for a discussion or simply a break from their work area.
Facilitate organisation
Functional office design techniques can help facilitate efficient paperwork organisation
Easy access
Make sure access to any necessary equipment, materials or facilities is easy and straightforward. Pathways should be kept clear.
Reduce distracting noise
The office should be pleasant to work in terms of noise, particularly excessive or irritating noises. Some offices like to have music or other noises played in the work environment but these should be at a subtle level to enhance, not diminish, the working environment.
Other Articles from this issue
Compass Housing has taken out the Newcastle Business Club's Organisation of the Year for 2015 for its contribution towar...
Mid-tier accounting firm Bentleys Newcastle has announced its expansion via the merger with local firm, McCoskers Partne...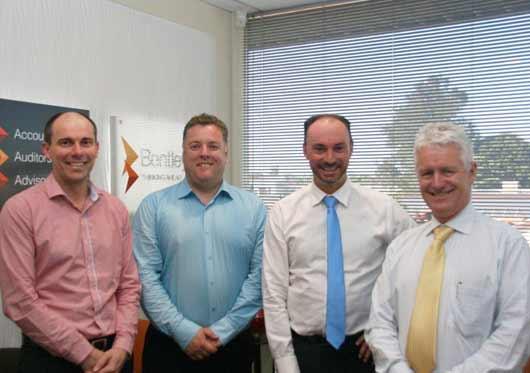 It's the start of another busy year for one of our region's most valuable assets - the Westpac Rescue Helicopter Servic...
Margan Wines was awarded Gold for Excellence in Food Tourism and Silver for Best Winery at the Qantas Australian Tourism...