Gillian Geraghty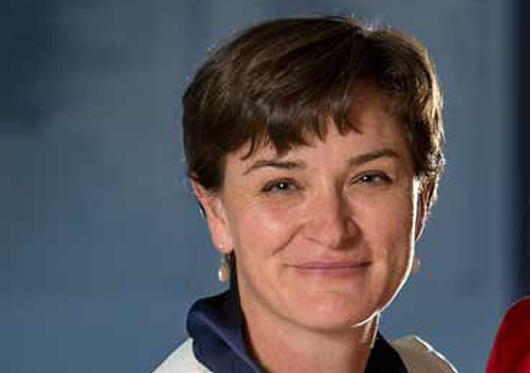 Gillian Geraghty is the Regional General Manager – Northern NSW for
APP Corporation
, a provider of property solution services.
She is in charge of a team of 35 staff who are qualified practitioners in project management, building, town planning, real estate, engineering and architecture. These diverse credentials offer clients comprehensive assistance from project conception to completion.
APP is a national organisation of 350 people nationwide with offices in Brisbane, Sydney, Melbourne, Adelaide, Perth and most importantly, Newcastle.
Gillian's job is very varied. "No day is typical which is what I love about my job," says Gillian. "One day I will be walking the construction site for the new aged care project we are delivering for Anglican Care and the next I will be working with project stakeholders on the planning for the New Maitland Hospital. The one constant is being able to work with a team who are passionate, intelligent and driven to deliver great outcomes." Gillian has had an interesting career leading to her current position.
During high school she had a love of mathematics and science which led her to a Bachelor degree in Civil Engineering. Since then she has achieved further qualifications in Project Management. Gillian has also been fortunate to have travelled well with her qualifications and worked in the United Kingdom and the United States as well as around Australia.
With a father and brother in the property industry it was a natural progression to move into site management and project management.
They have both achieved amazing things with her father delivering many of the high rise buildings in the Sydney CBD during the 1980s and 1990's and her brother now leading one of Australia's leading property investment arms. Both of them have continued as role models and mentors and are able to provide the support and guidance.
As a true project manager, where Gillian sees challenges she sees opportunities. One of the challenges new starters have in the property and construction industries is the need to develop their skills in different environments and markets. This challenge inspired her travels and
through travelling she was able to gain international experience. It was from this international experience that Gillian saw demonstrated equality in the business world, which has enabled her to succeed.
Gillian says "I focus on always achieving my best rather than thinking I have had challenges because I was a woman in a male dominated industry."
Gillian also considers that the property industry has an intrinsic responsibility to our environment and future generations.
"We need to start using our capital infrastructure smarter and this will happen through more generic development supported by bespoke technology," says Gillian.
Gillian also loves being part of the Hunter business community. As a Director of the Hunter Business Chamber she is impressed with the innovative and entrepreneurial nature of the business based here that have helped restructure an economy once dependent on just coal and steel into a diverse framework that encourages investment and employment generation.
Gillian has definite views on the future direction business should take in the Hunter. "In the past in the Hunter we have struggled to keep our bright minds here rather than them being attracted to the capital cities. With the changing face of our business community I would like to see this result in our school and university graduates staying here and contributing to our growth and diversification. My personal investment in this is seeing my own children being able to live and work here and potentially have their own families in the future."
Gillian's best advice to other women in business is to take up every opportunity presented to you. She considers herself fortunate to have a supportive family and life partner who remind her constantly not to sweat the small stuff and to have a healthy work life balance. Indeed, her favourite time outside of work is relaxing with her family.
One of her favourite haunts is at King Street Depot in Warners Bay.
"Danyella makes a great coffee, Rachel is a champion in the kitchen and the café has a great local atmosphere."
Other Articles from this issue
Anglican Care CEO, Colin Osborne has won "Most Outstanding Chief Executive Officer in the Care Sector in Australasia in ...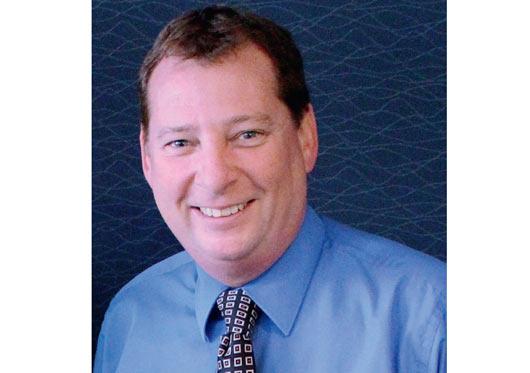 Hunter Region BEC were awarded the Best Regional BEC and Business Advisor, Kate Murphy, won Best Regional Mentor at the ...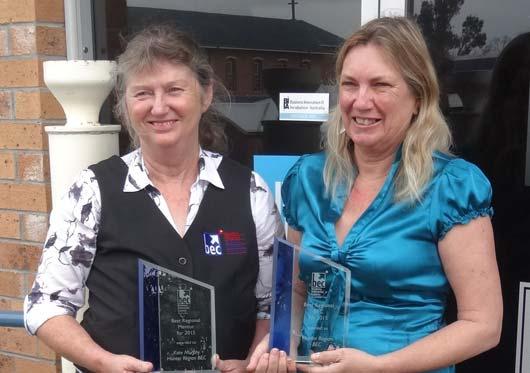 A multidirectional rotating underground coal chute system that can be installed in less than a single shift at a typical...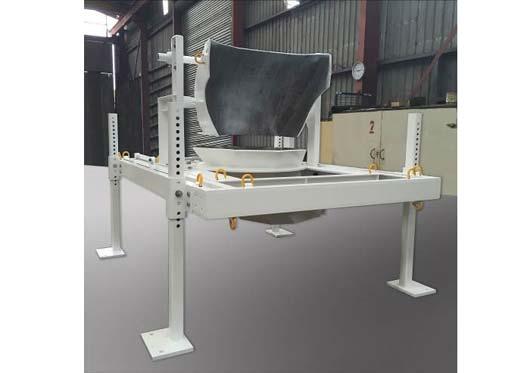 Port Waratah is very proud to have won the Excellence in Diversity Program and Performance Award in this year's Women in...