FROM THE EDITOR
One of the features in this month's issue is innovation.
I am sure you have heard the need for Australia to embrace innovation. We cannot compete on wage costs, we have a small domestic market and do have a good history of exporting other than primary products.
The real growth in global trade for decades has been in knowledgebased products.
But the real question is whether as a nation, Australia is really serious about innovation or just playing lip service.
Whilst there are some outstanding examples of innovation across Australia, including the Hunter, the cold hard facts are that as a nation we are not truly embracing innovation and not investing in high-tech start ups at sufficient levels.
StartupAUS recently unveiled Crossroads, a report that calls on the Government to take swift action to support Australia's startup ecosystem and safeguard the country's long-term economic prosperity.
The report highlights a number of key issues, including: Australia's startup sector is maturing at a slower rate than many other nations; high-tech growth companies currently contribute only around 0.2% of Australia's GPD; and that 2013 Australia invested just $4.5 per capita in venture capital for start-ups compared to $120 in Israel, $85 in the US, $20 in South Korea and $15 in the UK.
The report says that if we do not address these issues, we risk forfeiting over $100 billion in economic benefits from emerging tech companies, and an irreversible decline in Australia's competitiveness.
Across the world, there are many success stories of nations investing in innovation. These have not happened by accident, but involved mid to long-term planning with a coordinated approach from business, Government, research institutions and other sectors.
Yet in Australia, we seem to believe that it will just happen by itself. We seem to take the approach that if we talk about innovation and cross our fingers then everything will just fall into place.
The truth is that as a nation we have a very poor record of long term planning.
Our politicians seem to have no vision, apart from trying to be reelected beyond the next election.
The current course for the Australian economy is to be a mine and a farm for other countries. Manufacturing and knowledge-based industries are not receiving the long term support they require. In recent weeks there has been much discussion about the need to put the Federal Budget onto a sustainable long-term footing. Surely if this is the case, then we need some long term planning for the health of the economy, the creator of Government income. But no, all the emphasis is on reducing expenditure.
In many ways, the Australian economy is at a crossroads. At the individual level, Australians are great innovators and some businesses will continue to prosper from innovation.
But the bigger question is if we will be able to truly embrace innovation at a national level.
Unfortunately, there is no indication of a genuine will to make this happen.
Other Articles from this issue
The Business Centre in Newcastle has developed the first nationally accredited innovation learning and skills business c...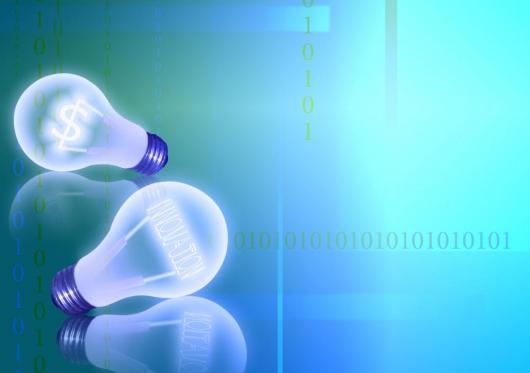 As with all things in life, health, eating, drinking, exercise and fun, business is about "balance".
Xero plans to bring its next generation banking model to Australia.
As a management consultant who works in leadership development, it's been my privilege to support leaders and organisati...