Dancing your way to better health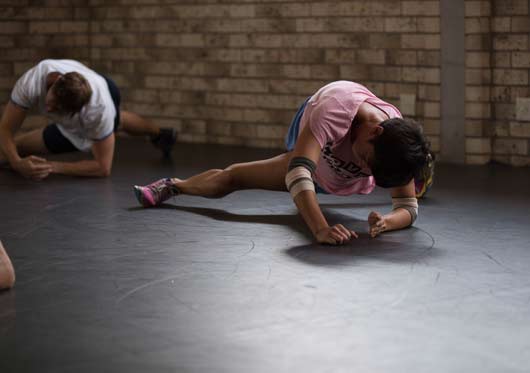 At the unassuming address of 880 Hunter Street, Newcastle West, Catapult Choreographic Hub is now offering drop in contemporary dance classes that provide a safe, relaxed and non-threatening environment for those new to dance, those returning to dance and those serious about embracing a dancer's focus and physical fitness.
Contemporary Dance training improves short term memory, cross patterning, and studies are now proving a link between lifelong dance practice and better brain health later in life.
Learning new choreography each week and accessing short term memory whilst learning, as opposed to repetitive exercise, maintains brain plasticity well into later life, and so can stave off Alzheimer's disease and enhance brain function generally, all these reasons as well as better muscle tone, co-ordination and a serious peak in endorphins make dance a pretty good way to finish a day after 8 hours at the grind.
The Adult Contemporary Classes are held on Monday, Tuesday and Thursday Nights, and recently with the introduction of a Ballet Beginner Barre class for adults, increasing numbers of locals are heading to the floor after work.
Catapult Choreographic Hub is not a dance school, but a not for profit arts organisation.
Other Articles from this issue
Western Australian based Civmec has completed the acquisition of Australia's largest privately-owned engineering and shi...
Allworth Homes has announced the opening its new display centre in Thornton.
Newcastle Now Business Improvement Association has successfully completed a $22,000 project to make the popular Nobbys L...
Direct international flights to and from Newcastle Airport are a step closer with work beginning the first week in May 2...