Council delivers 'Living Laboratory' for energy efficiency
As the Energy Hunter program comes to an end, partner organisations The City of Newcastle, the Hunter Business Chamber and Hunter TAFE are celebrating a number of accomplishments related to energy support for local businesses.
The program has made significant contributions to reducing greenhouse gas emissions, improving the energy efficiency of member businesses and saving those businesses money, said Newcastle Lord Mayor Cr Nuatali Nelmes.
"The City of Newcastle is proud of its achievements and the success of this program is a testament to what can be achieved through partnership and collaboration," said the Lord Mayor.
"Council's role in this partnership has been to deliver the 'Living Laboratory' component of Energy Hunter."
Working with a network of 350 small businesses on an ongoing basis, Council has helped them become more energy efficient - reducing both their electricity consumption and their electricity bills, which helps them increase profits. Council staff members have conducted over 350 face-to-face business visits in collaboration with Hunter TAFE electro-technology specialists and have staged 29 energy efficiency educational workshops, which were attended by 325 participants.
"This program has made a strong positive impact on electricity consumption by businesses in the Hunter and has helped them strengthen their bottom line," said Cr Nelmes.
"Since 2012, businesses participating in the Energy Hunter program have collectively reduced their annual electricity consumption by over 4 million kilowatt hours. This represents a reduction in CO2 emissions of over 4,200 tonnes each year and electricity bill savings for Hunter businesses of over $1.1 million."
For its part, the City of Newcastle has been upgrading its own buildings to be more energy efficient and to reduce the City's electricity bills.
Council has installed a utility monitoring system to help manage energy efficiency and identify priority projects. We have also installed 222 kilowatts of Solar PV capacity at our Works Depot, City Library and the Newcastle Art Gallery, with a further 80 kilowatts of solar planned for Wallsend Library.
The installation of solar PV is reducing Council's exposure to electricity prices, while helping to meet our goal of having 30% of Council's electricity generated from low-carbon sources by 2020.
Other Articles from this issue
A website initiative developed by Newcastle creative agency Out of the Square Media (OOTS) has been selected to be archi...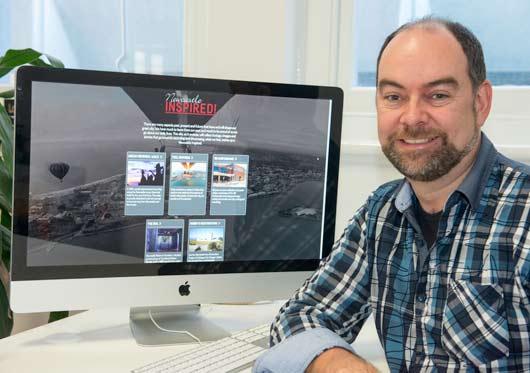 A historic partnership between Nagasaki International University and Hunter TAFE was formalised during a visit to the re...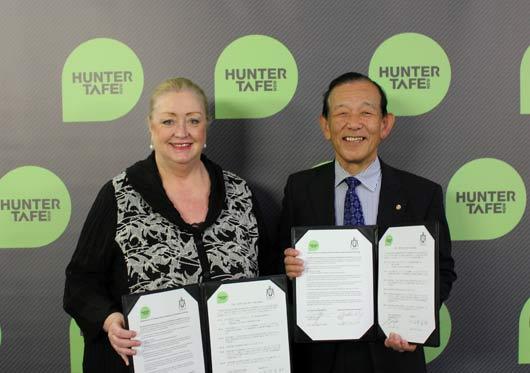 Many of us spend a considerable proportion of our lives working in an office. So it makes sense to consider having a hea...