Corporate charter flights land in the Hunter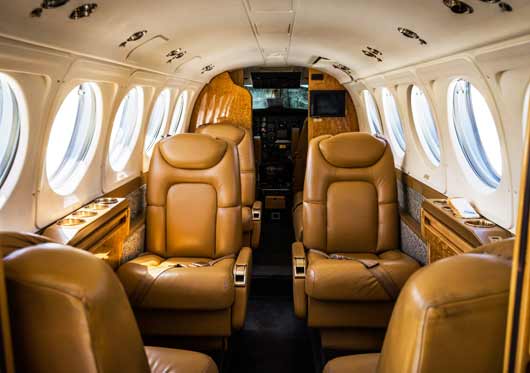 Credit - Henry Howard
On-demand and time-efficient air services have returned to the heart of the Hunter Region, with local businesses Matt Hall Racing (MHR) and Skyline Aviation Group (Skyline) collaborating to return corporate charter flights to Lake Macquarie for the first time since 2005.
The partnership has seen MHR and Skyline purchase a market-leading Beechcraft King Air B200 aircraft to begin services in the region. Seating up to nine people, the plane is the most popular turbo-prop business aircraft in the world and boasts an impeccable safety record.
At the helm of the collaboration between MHR and Skyline is three-time Red Bull Air Race World Championship runner up Matt Hall – better known for his show-stopping aerobatic routines – and entrepreneurial Hunter businessman James Guest.
The impetus for the new business venture is the belief of both organisations that bespoke aviation services are now needed as the Hunter continues to undergo significant economic growth.
The airport - widely known by locals as 'Aeropelican' - underwent a re-branding process in recent years under new ownership and is now being returned to its former glory with charter air services.
The King Air will fly at airline altitude and just below airline speeds, however Hall said the true advantage of this style of travel comes in the form of flexibility. Flights out of Lake Macquarie, or any nearby airports upon request, will run according to the client's schedule and destination needs, and not on the rigid and often delayed schedules of commercial airlines.
"We can fly this aircraft anywhere someone needs it to go, the only question will be whether we have to stop or not," Hall said.
"To go somewhere without a stop, the furthest we would get is about Adelaide, Hobart or as far north as Rockhampton without stopping. But if with planned fuel stops for longer trips, the sky's the limit on where we can fly passengers to."
As far as costs go, Hall quickly shoots down the preconception that private air travel is reserved for the very wealthy only.
"This aircraft is also perfect for people looking to do day trips to events such as the spring racing carnival, down to Essendon for a day at the Melbourne Cup or for getting a group together to fly to Bathurst for the Supercars race," he continued.
"When you load this plane up with your friends, colleagues or clients for businesses, the cost of it really isn't that much more than an airline."
Other Articles from this issue
The 9th Annual Best Practice Ecological Rehabilitation of Mined Lands Conference (Mine Rehab 2019) will be held on 20 Ju...
One of the region's oldest and most successful education businesses has changed its name to help position the organisati...
Hunter and Central Coast Development Corporation (HCCDC) has started work on its $55 million Honeysuckle public domain p...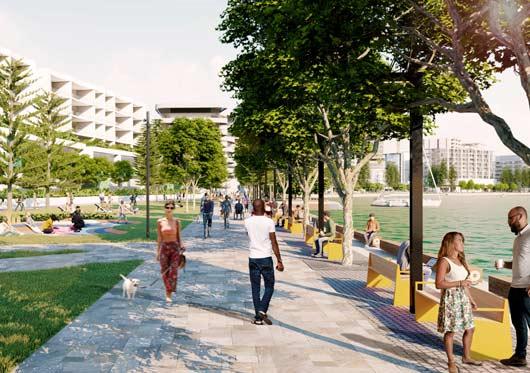 The Tom Farrell Institute at the University of Newcastle and the Hunter Environmental Institute are joining forces on 12...