BUSINESS ANNIVERSARIES
COMPASS HOUSING 30 YEARS
Compass is a Hunter success story built on the back of some
very committed people and it has achieved spectacular growth
of late because of those foundations. Its first company secretary
Chris Dodds went on to become president of the Australian
Council for Social Services.
Compass started as Newmacq Housing in 1985, with three
part time staff, one office, 92 properties and net assets of
$142, 000. Today it is the largest provider of community
housing in Australia, employing 130 staff at 12 offices across
the Hunter, Central Coast, Dubbo, Broken Hill and South East
Queensland, manages 4,300 properties and its net assets are
$335 million. By the middle of this year it will manage more
than 9,000 properties when it takes over 5,000 properties in the
Queensland city of Logan.
WHIPPER RECRUITMENT 10 YEARS
With over 75 years of combined recruitment experience,
Whipper Recruitment's highly reputable boutique recruitment
company is celebrating its 10th anniversary. Established in
March 2005, Whipper Recruitment continues to successfully
provide recruitment solutions across a broad client base. The
agency actively source contract and permanent employees for
every level of white collar recruitment.
Founder Gail Whipper shares that, "The last 10 years have been
an exciting and rewarding experience and we are excited to
start our 11th year. I believe our success has been based on our
strong commitment to customer service and our passionate
desire to deliver value to people in a respectful and honest
way. The journey has not been without challenges. Over the
last decade, the business has had to face changing industry
conditions combined with an uncertain economic climate. It
is these challenges, which has encouraged us to constantly
innovate and evolve."
ROBERT CRAWFORD REAL ESTATE 20 YEARS
Robert Crawford Real Estate was established in 1995 in the
popular suburb of New Lambton. The past 20 years has seen
the business grow to encompass a team of 12 employees, all of
whom are dedicated to maintaining the strong reputation built
by Robert of a company that puts their clients' needs first.
Whether its listing and marketing a property for sale,
introducing buyers to their next potential home/investment ,
showcasing rental properties to potential tenants or managing
& maintaining investment properties for our loyal landlords,
Robert Crawford Real Estate focuses on a commitment to
customer service.
The repeat business and referrals which the company
consistently receives is a testament to the high standards
of communication and business practice which Robert has
developed over the last 20 years.
Robert Crawford Real Estate is excited about the future
prospects for Newcastle and the Hunter region and is looking
forward to continuing to provide a quality real estate experience.
Other Articles from this issue
With the dramatic drop in unleaded petrol prices and a low Australian dollar, the Hunter Research Foundation's latest Hu...
If you get clear on your purpose for hosting the event, the format right, it really gives you and your clients an opport...
Australia's oldest group training organisation will have a stronger voice about the future of apprenticeships and traine...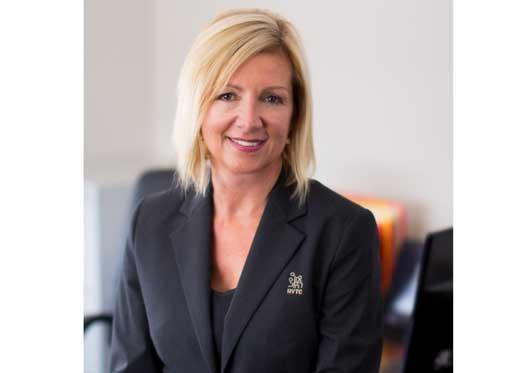 The long established coach operator, Sid Fogg's Coaches, has now been serving the Newcastle & lower Hunter Valley and be...