Building a rewarding career in project management
Growing up in Dubbo, a career in the building and construction industry was the last thing on Simone O'Connor's mind as she completed her HSC in English, Geography, Art and History.
Today Simone is a Project Director with professional services consultancy APP Corporation and has an impressive track record of projects under her belt including UGL Rail Maintenance Facilities, a major residential aged care facility for Anglican Care at Toronto, civil remediation projects and various health projects for Hunter New England health.
"When I left school I took a gap year before coming to the realisation that the building industry could be a good fit for me," says Simone.
"I had a fascination for the built form environment and could see that this industry offered potential for mobility and for growing a career".
Simone enrolled into the University of Newcastle for a Construction Management degree and on completion four years later joined Lend Lease to work on the "Newcastle Strategy" which was an asset review of Newcastle's regional hospitals. This led to the redevelopment of a number of hospitals including the Calvary, the Mater, the Royal Newcastle Centre at the John Hunter Hospital and the Belmont Hospital.
The opportunity to work overseas beckoned and Simone spent three years working on James Packer's City of Dreams casino in Macau as a Design Manager. This project consolidated Simone's skills in managing multiple stakeholders and working collaboratively to secure the project outcomes required by the client.
Simone found this time in Macau highly valuable: "The challenge for a project manager is to understand what their client's business drivers are and what they want the project to achieve from a business perspective. I find this very fulfilling and it's very different for each project because each client has their own unique business requirements".
Since joining APP Simone has continued to advance her career and was recently appointed as a Project Director, working with clients including Anglican Care and the Diocese of Maitland and Newcastle, plus the Hunter Medical Research Institute.
Simone is also valued within the Newcastle business community as a committee member of Women in Building & Associated Services (WIBAS). Says Simone: "I'm really passionate about giving back to the building industry. Over the years I was mentored by a number of men and women who empowered me to make decisions on my own behalf. I believe WIBAS offers a similar opportunity not just for the building industry but more broadly to other groups and I'm keen to use my experiences to offer support to the next generation coming through the ranks".
Other Articles from this issue
The internationally awarded Regional Development Australia Hunter is losing its Chief Executive Officer, Todd Williams.
The Hunter's female entrepreneurs as well as micro and small business owners are being encouraged to come together in a ...
This year has been a very eventful one for the Hunter with a great deal of change and 2017 is set to continue this trend...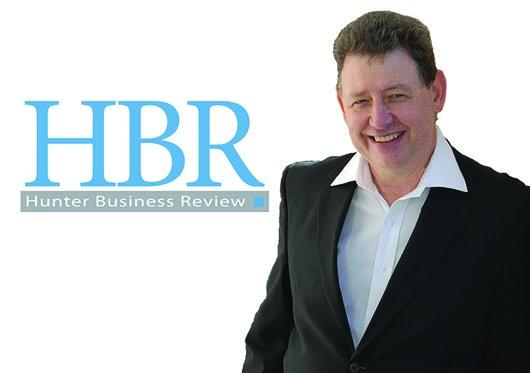 The latest salary survey report from Forsythes Recruitment shows hiring is on the increase and people with skills, parti...