Be Prepared
The Business Centre Workshop Essentials
Tuesday, 10 February
Get Started - Online & Social - Newcastle
Start Your Own Business - East Maitland
Start Your Own Business - Great Lakes - Call 4925 7700 to book
Wednesday, 11 February
Start Your Own Business - Newcastle
Tuesday, 17 February
Business Planning Fast - Newcastle
Wednesday 18th February
Rippler Effect Information Session - Newcastle
Tuesday, 24 February
Start Your Own Business - Singleton
Get Marketing - Newcastle
Wednesday, 25 February
Start Your Own Business - Lake Macquarie
Thursday, 26 February
SmartArts - Think big - Big Picture Partnerships - Newcastle
Smart Arts - Spotlight Session - Think Big with Big Picture Partnerships -Newcastle
---
Stop The Bus
Calling small business owners in Carrington or Hamilton... the Small Biz Bus is about to visit!
On the 5th and 6th February the bus will bring business advice at NO COST to participants. You'll meet a Small Biz Connect advisor on the Bus who is experienced in small business and able to talk to you about the issues and questions that your small business faces. If you'd like guidance on your finances, staffing, expansion plans, starting a business, dealing with other businesses or government, marketing or making the most of your opportunities online... just click HERE to book your place on the bus or call 1300 134 359.
---
WANT TO BE A RIPPLER?
We understand that the concepts of innovation can be difficult to implement in your business. The solution is a recognised practical workshop series focusing on making money from innovation with a formal training outcome.
Come along to our free information session to find out how you can make money from good ideas! BOOK NOW
Newcastle's newest collaboration, The Confidence Collective is hosting its very first workshop on Saturday 14th March.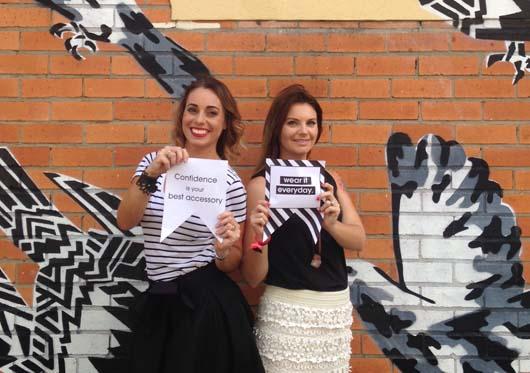 Receive your copy of the leading Hunter region hard copy and online business and industry magazine.
Figured out what you want to say yet? Know who you want to reach? Need help with Both?
This year has been a very eventful one for the Hunter with a great deal of change and 2017 is set to continue this trend...