2017 Women In Business Gillian Summers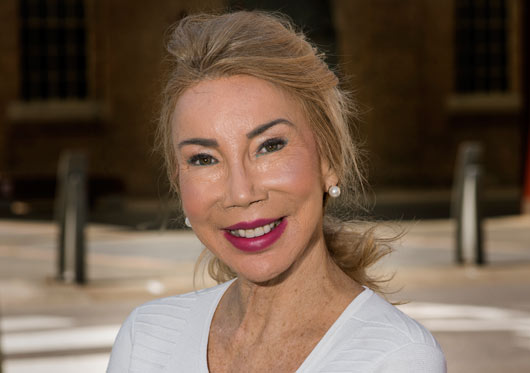 With her partner, Tony Lobb, Gillian set up a manufacturing company as they believe in making things using local skills. The company Magpie Mining started in 2013 with two people, morphing to Brain Industries, still at Carrington, with 20 people and business turnover doubling year on year. Brain Industries makes safety equipment for mining, tunnelling, shipping, and oil & gas.
Gillian says her days are varied but her next day was scheduled to commence with a toolbox meeting with tradies re safety and improvement, then cooking bacon and eggs for a weekly BBQ, talking to Mai Wel re employing people with disabilities and then wallowing in financials … thrilling stuff like margins, cash position, funding growth. This will then be followed with marketing to companies around the corner, in WA and Africa, and then planning with Lifeline, where she is an ambassador.
Gillian loves that her business is inventing and making things to make lives safer and better and that they employ Novocastrians to use and improve their skills.
Gillian says she has had a "hair-raisingly eclectic background, true to need for wild discovery." This has included being Marketing Manager at Qantas, CEO of Hunter Economic Development Corporation, Marketing Manager at Forgacs, Chief of Staff for the Lord Mayor of Newcastle and CEO at Lifeline.
Her "oompah", no matter what industry, comes from human beings and writing; in other words, telling people like she sees it, and digging up things to inspire.
No surprise that her degrees include marketing and communications.
Tony Lobb is a man who inspires Gillian. He currently runs Strata Australia and South Africa, so spends half his life away from his partner. Tony makes, exports, and thinks big. Gillian says "he also instigates, charms, and even gets you to enjoy a knuckle wrap. He works as hard as any woman I know."
When Gillian commenced her working life she worked in Sydney and Newcastle, which she says were then blokes' towns.
"Our sex was often seen as the drone; dare I say, the doormat," says Gillian. "It was painful to have striking opinions when even women in management had to speak their turn only. I learnt to speak resolutely albeit briefly and listen exquisitely. Glad I was patient! Ensuing decades saw hiccups and leaps of change for women."
Manufacturing is still a boys' game but Gillian relishes being there. She loves the trail blazers … the female engineers and tradies in fluoro who cut through stereotyping. Today, one of these is engineer Kari Armitage who runs Quarry Mining. Gillian says "the work place should be like The Voice Blind Auditions … blind to shallow differences. Every human being needs their voice heard."
For women commencing on a similar career Gillian recommends that they listen to their heart, needs, and reasoning. Also be there with empathy and reciprocity. Although Gillian's early career was up and down corporate ladders elsewhere, she is now a self-confessed Newie tragic. She says Hunter business is resourceful and resolute and that in the future we need more of the same, with locally-owned companies leading the way.
Away from her current business image, Gillian has had a few experiences that may, or may not, surprise some of her colleagues. These include learning to fly small planes whilst living in Hawaii and seeing Kilauea Volcano fountaining lava from a helicopter with doors off.
Other Articles from this issue
As 2017 comes to a close, the Hunter is well positioned for sustained growth over coming years.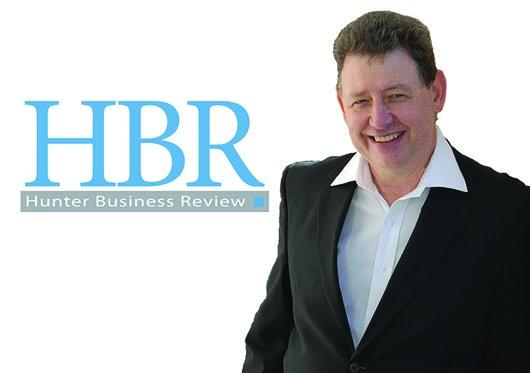 The Australian Renewable Energy Agency (ARENA) has announced $11.9 million in funding for Australian biofuel company Eth...
A new pop-up retail business run by Newcastle City Council is offering a central location for visitor services in Honeys...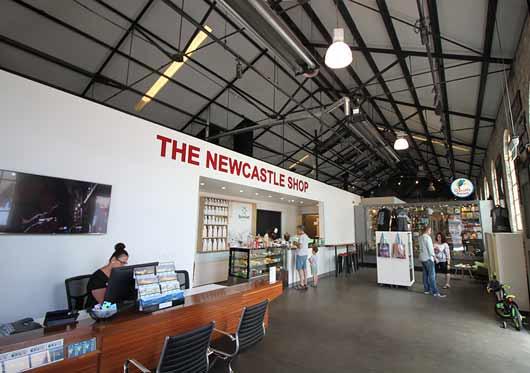 The $200,000 Love the Lake campaign launched in May targets the lucrative overnight Sydney market, with a 30-second prom...