$2 billion bonanza
New research from the Property Council of Australia measures December 2012 as "Ground Zero" – the starting point – for the revitalisation of Newcastle's city centre.
Hunter Director, Andrew Fletcher, said December 2012 marked the end of market uncertainty and policy backflips that had acted as a hand-brake on investment for decades.
"The historic difference was a NSW Premier and Cabinet willing to back their city vision with new policy settings and guaranteed infrastructure funding"
"That commitment has fuelled an investment pipeline worth over $1.6 billion in residential developments alone."
The industry group has mapped 3,000 inner-city dwellings which have been completed, are under construction or approved across 32 separate projects (see map on opposite page).
He said the new housing supply hugs the light rail alignment and clusters around the new Transport Interchange.
The analysis also identified mixed-use developments worth $88 million that included 356 new hotel rooms, commercial office space, a child care centre and 663 new car spaces.
Mr Fletcher said the investment in new car parking facilities was a win-win for the city that busted an urban myth.
"People will still be able to drive into the city and park their car, but it will be more convenient, more secure and safer for everyone."
Mr Fletcher said the market had responded in this case and that other developments would follow.
"We estimate the total value of city building projects will pass $2 billion within months."
"That's a handsome return on investment for the NSW Government in less than 4 years."
The Property Council's research also came with a warning to Government about maintaining Newcastle's mojo. It says practical steps need to be taken now – ahead of the population curve – to invest in world-class public domain and globally competitive tourism infrastructure.
"A nice apartment is one thing, but for long-term prosperity and jobs growth, the city must also be a great place to live"
"That means creating vibrant public places, passive outdoor spaces and active transport links that support pedestrians and cyclists"
Other Articles from this issue
Design and communication firm, Mara Consulting is on the move, opening up a new office and welcoming two new appointment...
There's no denying technology has taken leaps and bounds in the recruitment industry in the past 10 years or so, but it'...
The Newcastle Permanent Charitable Foundation Outdoor Gym at Miller Park, Branxton is now open.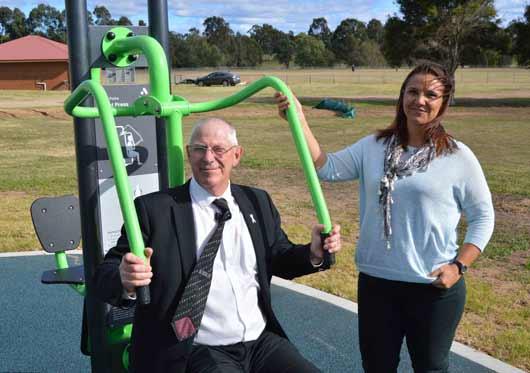 The Technology Award was awarded to J&S Engineering and Maintenance.