$150,000 cash injection for Hunter start-ups
Beyond Bank Australia have launched a new $900,000 grants program with $150,000 being made available over the next five years to entrepreneurs and business start-ups in the Hunter.
Recognising that the region has great creative business potential, customer-owned Beyond Bank is supporting the economic contribution entrepreneurs make with a grant program to germinate the seed of new business ideas into start-ups, or propel a business beyond the start-up phase. The grants will be funded via the bank's charitable arm, the Beyond Bank Foundation.
Applications for grants are now open to entrepreneurs living in the upper and lower Hunter Valley, Port Stephens, Newcastle and Lake Macquarie areas.
Beyond Bank Community Development General Manager Peter Rutter said applicants should nominate the level of funding they need and demonstrate the community impact of their business idea, such as the potential for job creation and local economic benefit. "We see time and again the biggest challenge entrepreneurs face is access to funding and support to help them grow their idea, either at the feasibility or planning level, or to secure funds in the start-up phase as expenses start to mount."
Beyond Bank is also working with locals who provide support to entrepreneurs such as Shane and Luke Burrell, who established INNX in Newcastle that has become one of Australia's largest and most unique collaborative workplaces.
Other Articles from this issue
Australia's oldest Group Training Organisation Hunter Valley Training Company (HVTC) celebrated the exceptional achievem...
Hunter businesses have become accustomed to the unfortunate reality of natural disasters — including that they strike wi...
Spill Management is often something people think of after they have an incident onsite.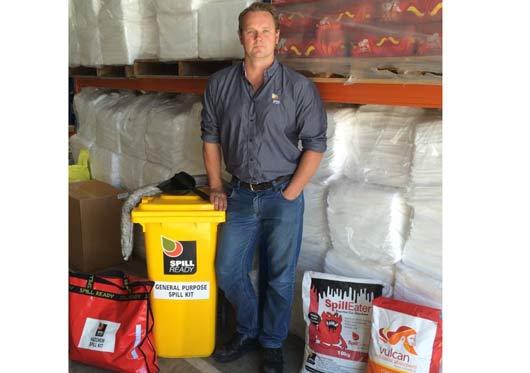 Gone are the days where you need to employ the individual services of both builder and office furniture supplier to faci...