Virtual reality to advance human health
Jessica Williams & Erin Bonett
Giving birth has been the foundation of the human race since the start of humanity, but the primal practice is set to benefit from groundbreaking advances in virtual reality (VR) and augmented reality (AR) at the University of Newcastle (UON).
Through the use of digital headsets, VR and AR allow users to be transported into alternate worlds, giving them the ability to adjust their surroundings and experience something that feels real, but is in fact a simulated environment. Utilising the Samsung GearVR and HTC Vive (VR) and HoloLens (AR) headsets, UON students will be among the first in the world to learn key anatomy and birthing techniques through virtual and augmented simulation.
The technological advance, securing UON as a leader in the field, is likely to have significant impact on the future of education around the world, as well as substantial benefits for industry.
A collaboration between UON's School of Nursing & Midwifery and Innovation Team, the first of the new VR projects simulates a real-world delivery room, providing midwifery students with a virtual emergency neonatal resuscitation scene. Students are required to undertake a series of steps to pass the time-critical scenario, which can be undertaken with a virtual 'helper' in a practice mode, or individually in a formal test.
Run via an app developed for PC, iOS and Android, the technology allows students' to train outside the classroom at their own pace.
In addition to the neonatal resuscitation simulation, UON's Innovation Team has developed a new AR resource to assist with education in anatomy and physiology. The intricate field of study requires extensive detailed knowledge of the human body, its makeup and functions.
Utilising a HoloLens headset, which projects a hologram into the users' actual surroundings, the team has developed a genderchangeable human form with interactive 'layers' which expose the different working functions of the body.
With the predicted success of the new resources, UON's Innovation Team is already nearing completion on its next project – another partnership with the School of Nursing and Midwifery.
The implications of UON's advances in VR and AR are set to have wide spread impact on the broader community and industry, both locally and internationally.
With industry partnerships already on the table, Deputy Program Convenor of Midwifery and co-project leader of the neonatal resuscitation scenario, Mr Donovan Jones, said he is confident the VR and AR breakthroughs will translate into realword solutions.
Other Articles from this issue
The 2017 Federal Budget seemed to make few ripples in most media outlets, with it almost disappearing from view within a...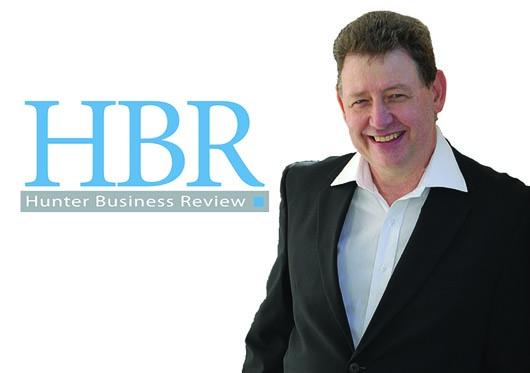 With the commencement of a new financial year, now is the time to stop and think about how your organisation has weather...