Virgin Australia increases Newcastle-Brisbane flights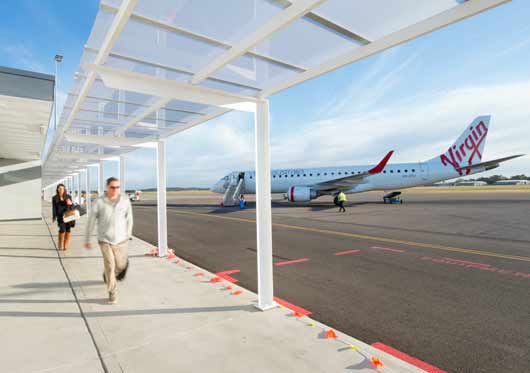 Virgin Australia will increase its number of services between Brisbane and Newcastle from 21 February, adding almost 20,000 extra seats a year on the route.
In a first for the airline, Virgin Australia will overnight aircraft at Newcastle Airport. The services will arrive into Newcastle at 9.30 pm and depart at 7.00 am the next morning.
"Virgin Australia's announcement that they will start overnighting aircraft at our port is huge news for us," said Newcastle Airport's CEO, Dr Peter Cock.
"This is a strong commitment by Virgin Australia to our port and our region.
"Of course," continued Peter, "the real winner from this announcement is the travelling public.
"Our community now has greater choice for late-arriving and early-departing flights to-and from Brisbane on a number of days each week."
"We see this announcement as the first step to providing the flights and services our community deserves and demanded more of," commented Peter.
Newcastle Airport has worked closely with Virgin Australia in the past six months to establish the additional services. Virgin Australia Chief Commercial Officer, Judith Crompton, said the airline will now operate 21 return services between Newcastle and Brisbane each week from February 21.
"These new Virgin Australia services between Newcastle and Brisbane have been timed to suit corporate travellers," Ms Crompton said.
"Importantly, the new morning services provide new one-stop connectivity to destinations on Virgin Australia's international network including Fiji, Port Moresby, Port Vila and Queenstown and increased connectivity to Christchurch, Denpasar (Bali), Los Angeles and Wellington.
"The two new return services add almost 400 seats each week on our Embraer 190 aircraft."
Business Class guests and eligible Velocity Frequent Flyer program members can access the recently expanded Virgin Australia Brisbane Lounge.
Other Articles from this issue
"Give me six hours to chop down a tree and I will spend the first 4 sharpening the axe." [Abraham Lincoln]
A recent independent study found that a modern workplace design can increase both employee motivation and productivity.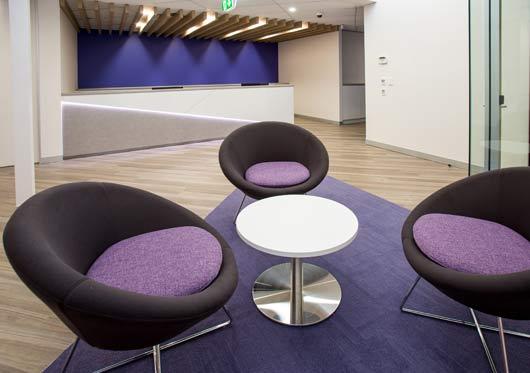 It's the start of another busy year for one of our region's most valuable assets - the Westpac Rescue Helicopter Servic...
'How to improve profit in a business' is a common question. Probably the question to ask first is 'How do I increase gro...