Video content: is your audience watching?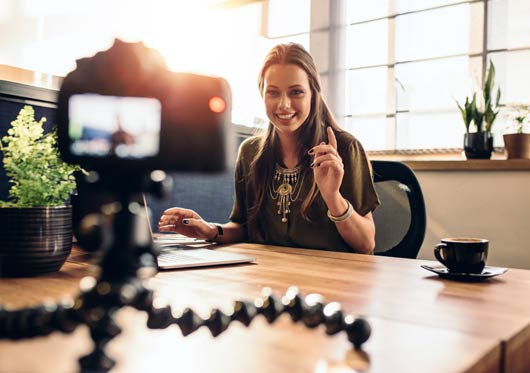 Gavin Banks
Good Eye Deer
Good Eye Deer is full-service video production agency that produces content for national and multi-national brands.
We are often asked, why do some online videos resonate with target audiences and produce ROI results, when others don't?
Here are some basic tips to help you and your marketing team produce video content that will help get audiences watching:
1. Style & content
• Avoid using video to deliver complex messages or detailed information. Video is an emotional medium. Detail is best served by copy.
• Focus your content on helping customers understand the benefits of your offering, rather than the features of your product or service.
• Move beyond talking-head testimonials. Ernest performances from clients can be powerful. But even when clients say all the right things, the way someone looks, speaks or dresses can alienate an audience. If you want a testimonial video, flesh out your characters (with relevant visual overlay) so your audience can find something to relate to.
2. Concept development
Addressing the touch points below will help you design a video that will emotionally resonate with your target market.
• Audience: know your audience and their values. Focus on speaking to them in a tone / style / language they understand and already resonate with.
• Message: use the film to speak to the core values that your brand stands for. Try not to be literal. Film is a visual medium, play with it!
• Brand: Your brand is one of your most important assets. Make sure that the production values of your video reflects your brand.
• Delivery platform: Knowing how, where and why your audience will interact with your video will help inform a concept that will work on that platform.
3. Planning
Good films don't just happen, they are carefully planned.
• Poorly made or positioned videos will damage your brand. If you can't produce video content that contributes to your audience, don't do it – or wait until you can afford to.
• Think 'Big-picture': avoid creating videos in isolation or with a range of different providers. Make sure your videos serve as part of a greater plan – that builds brand and user engagement.
• Identify where video will provide the best leverage: make fewer, better videos with a focus of impacting your audience emotionally.
• Strategy: Consumers are looking for solutions. They just need to understand that your brand can provide it. Identify the emotional hot-buttons you want video to address and focus on that. One message delivered clearly is more powerful than many messages bundled together.
Good brand films, commercials and branded content can do wonders for your brand. They have the ability to take on a life of their own and work for you 24/7. Social media, YouTube and the web in general offer a myriad way to make impressions on audiences. If you follow these suggestions, you'll be on your way to producing content that will capture rather than alienate your audience.
Other Articles from this issue
Parliamentary Secretary for the Central Coast and the Hunter, Scot MacDonald welcomed the announcement that local Centra...
A report from the 2018 Front End of Innovation conference held on 23-16 April in Boston, USA.
With the ever increasing complexity of the Australian employment legislative environment, investing in robust HR systems...