Unified Communications services market continues strong growth
The Australian Unified Communications (UC) services market, encompassing managed services, cloud based UC and hosted UC services, grew by 8.3% in the 2013-2014 financial year despite a cautious market. Conferencing, collaboration and contact centre solutions were the main applications, generating more than 70% of revenues in the UC services market.
Uncertainty over economic conditions and the impact of Federal elections on businesses saw overall market growth rates decline from previous years.
However, the market is expected to grow at a Compound Annual Growth Rate (CAGR) of 9.2% from 2013 to 2020, by when the market value is projected to double from its 2013 value.
Frost & Sullivan's latest report, Australian Unified Communications (UC) Services Market 2014, cites that as organisations look for greater flexibility from their UC infrastructures, demand for hosted and cloud based UC solutions as well as managed services for UC will increase. This shift in demand from onpremise based solutions towards third party hosted UC solutions will be one of the key drivers for growth in the overall UC services market in Australia.
Enterprise mobility and cloud based solutions are becoming key focus areas for UC vendors and their channel partners as these two factors are significantly changing the way Australian organisations view and deploy Unified Communications (UC) solutions. With the prevalence of trends such as Bring Your Own Device (BYOD) and Activity Based Working (ABW), the ability to collaborate and access applications from any location and any device is becoming imperative.
Audrey William, Head of Research, ICT Practice, Frost & Sullivan ANZ says, "As the use of mobile devices within organisations grows, employees need the ability to collaborate from any device and from any connected location.
With cloud based applications emerging as an attractive option for addressing this requisite, demand for cloud based conferencing and collaboration applications will increase." William says the on-premise UC market has been experiencing only moderate growth as organisations begin to closely evaluate hosted and cloud based alternatives. Although on-premise solutions still account for the majority of UC revenues, most new deployments will use a hosted model, further limiting growth in the on premise segment.
Other Articles from this issue
Schreiber Hamilton Architecture have been architects to Newcastle Airport for over 10 years.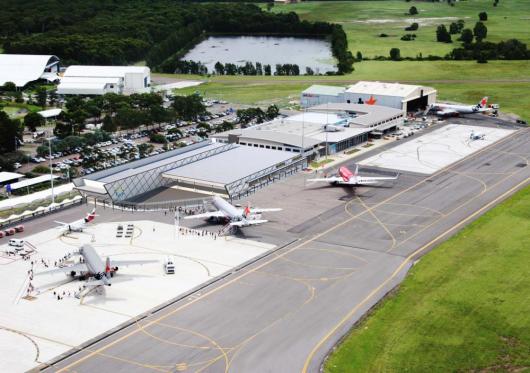 For many businesses, your most important asset is not the obvious physical assets but the key person or persons, and thi...
This year has marked a new focus on privacy regulation in Australia.
A locally designed migrant training and employment program has been announced as a finalist in the 2015 Australian Migra...