Tracked elevating device enhances 'dozer maintenance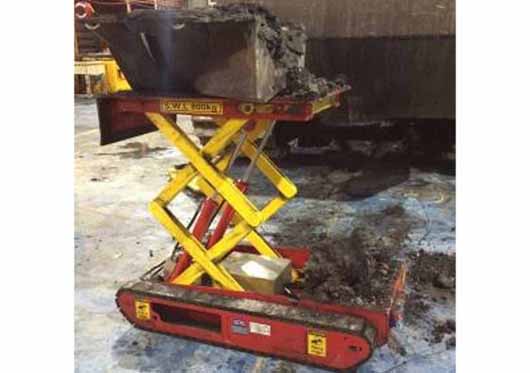 Removing belly plates from bulldozers and other tracked vehicles requiring maintenance of internal components can be fraught with extreme physical hazard, downtime and expense.
The plates – made of hundreds of kilos of steel and often weighted down further with accumulated debris buildup on top – are traditionally loosened by mechanics who have to crawl underneath giant machines to line up the bolt holes. Globally there has been five recorded deaths and 200 recorded serious injuries over the last 10 years.
A solution to the problem is offered by Safety MITS' Tracked Elevating Device, TED, which eliminates the human element from the critical lift stage underneath equipment, by employing remote control of the lifting device.
TEDs can travel across any terrain and can safely lift up to 800 kg. They have a 360o turntable at the top, which makes lining up ball joints safer, quicker and easier than the conventional methods using slings and chain block.
TED can also be used for equaliser bars, cutting edges, steer cylinders, load rollers, sound suppression equipment, engine sumps and many other applications.
TED is locally designed and manufactured and is built to with-stand the harsh environments that heavy equipment works in. It is built with total compliance to Australian and New Zealand mining standards (ASNZ 4240). TED comes with a range of at-tachments, which can be easily installed and removed at a moment's notice. These include: the Rhino Stand Locator; the Cutting Edge tool; the Load Roller Cradle; and the Tie Rod and Steer Cylinder Cradle.
Other Articles from this issue
The City of Newcastle's annual financial statements have been released and show an improvement in Council's reported fi...
Hunter Institute of Mental Health Director Jaelea Skehan has been announced as a winner in the 100 Women of Influence Aw...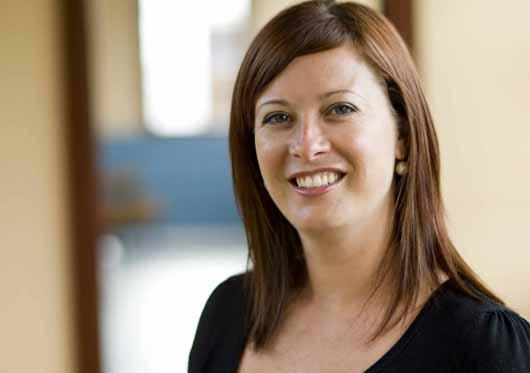 The 2015 Hunter Defence Conference was held at the iconic Fort Scratchley function centre and historic site on 20-21 May...