The 2014 Employee of the Year - Rising Star Award - MATTHEW MEAD - ARRIUM ONESTEEL DISTRIBUTION DEPARTMENT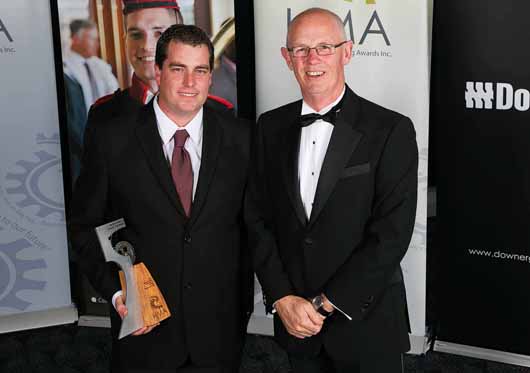 Matthew Mead - Arrium Onesteel Distribution Department
Sponsored by Forsythes Recruitment
The judges said Matthew is an outstanding leader who has demonstrated a broad range of leadership competencies and made a significant difference to the business in which he is working. He has established the current OneSteel business unit virtually from the ground up, designing the systems by which it operates, including its safety management system.
His ability in this area was confirmed in a chain of responsibility audit by the national transport regular which delivered a 100% compliance. He has built a motivated and highly effective team with a constant focus on customer value, productivity and innovation.
Matthew has also demonstrated his long term commitment to building his leadership performance with a strong personal investment in his own learning and development. Matthew is a very successful young leader with a great future in the manufacturing sector.
Highly Commended was awarded to Midal Cables candidate, Troy Camerson
Other Articles from this issue
TAFE NSW has announced they will launch a range of fully online courses for mobile devices designed to make it easier fo...
We've all seen it. Someone secures an internship, turns up and there's a mad scramble around the office to 'delegate so...