Stop fixing people
Murray Guest
Inspire My Business
Are you trying to fix others, your team, your partner or your kids? Are people trying to fix you? It's taking a lot of energy and is not sustainable. Give it up; you're fighting a losing battle.
An approach that has been around for so long, in schools, in organisations and parenting too, is to focus on weaknesses and trying to get people to be more "rounded". This plays out with organisations focusing on identifying weaknesses and development plans focused on narrowing perceived gaps, schools forcing kids to do sports and subjects that aren't their natural talents and parents focusing on what's wrong with their kids, not what's right. Making people well rounded – removes the points that make them a star.
Gallup research has shown the conventional approach to personal development is to maintain people's strengths and work on fixing weaknesses. This is underpinned by the general beliefs that most, if not all behaviours can be learned, the best in role display the same behaviours and weakness fixing leads to success.
I've been most successful as a leader and a parent when I've applied a strengths based approach – Where team member's strengths have been identified and roles shaped so they can use these talents as often as possible and when my kids also have the opportunity to learn and develop their natural talents and passions. Wouldn't you rather have a team of stars each shining in their own strengths than a team of average all-rounder performers?
I can recall numerous times when a captain is interviewed at the end of tight, important game that they've won. They reflect on how important the game was and how even under pressure, they stuck to the game plan that they practiced all week. How each person stay focused on their specific role and did what they do best. More times than not teams fail when they don't stick to the plan and players try something outside of their strengths.
"The best way to improve the team is to improve yourself. True nobility is not being better than someone else, it's being better than the previous you." – Wayne Bennett, seven time premiership winning NRL coach (Australian coaching record for most grand final wins)
A Strengths Based approach to personal development is to Focus on personal strengths and manage around weaknesses. Underpinned by the principles that only some behaviours can be learned (skills and knowledge), the best in role deliver the same outcomes using different behaviours and weakness fixing prevents failure, where strengths building leads to success. This is the approach used by Gallup StrengthsFinder Coaches.
What if you focused more on helping people be more of who they are, building on their natural talents and not fixing their weaknesses? What benefits would this have for your organisation? Gallup's research shows…
• People who regularly apply their strengths are 16x as likely to strongly agree that they have the opportunity to do what they do best every day
• Teams that focus on strengths every day have 12.5% greater productivity
• Employees who received strengths feedback have 14.9% lower turnover
• Managers who predominantly focus on employees' strengths reduce active disengagement to as low as 1%.
Key to note, is a Strengths based approach does not replace a performance management system, where behaviours don't meet the required standards. The opportunity is to integrate strengths into the culture and processes of your organisation, where everyone has the opportunity to do what they do best as often as possible, from commencement, through development and progression to support the success of your organisation.
Some things to consider that are fundamental to a strengths based approach…
• You don't have to become a different person to be successful.
• You don't have to be all things to all people.
• You can't be anything you want to be, but you can be more of who you are.
• The intent of utilising StrengthsFinder is to help people be more of who they already are and how to be a better version of who they already are.
Other Articles from this issue
Mid-tier accounting firm Bentleys Newcastle has announced its expansion via the merger with local firm, McCoskers Partne...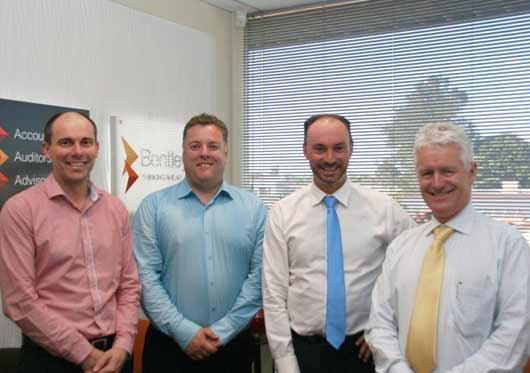 Many of us spend a considerable proportion of our lives working in an office. So it makes sense to consider having a hea...
Toronto based business, AgeingLife Network is holding an Expo on May 7th, 2016 at the Newcastle Entertainment Centre.
Anditi is a start-up technology company providing data insights via cloud-based software and consulting services across ...