Six simple steps to a better business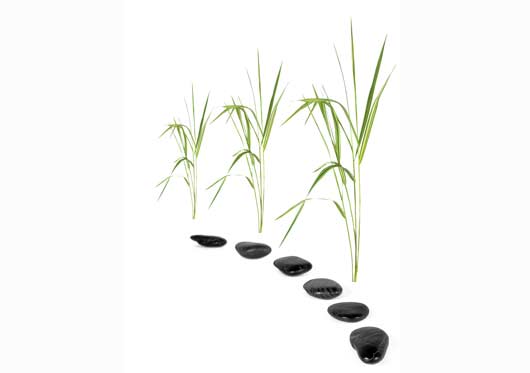 Chad Russell
PKF
Local accountants and business advisory firm, PKF, believe that a change of focus can help business owners improve business and see success.
Business owners are focusing on the "sexy" topics like attracting new customers, corporate image or customer satisfaction when thinking about growing the value and profitability of a business.
These topics are extremely important but what often gets overlooked, at least initially, is truly challenging what's already in our own backyard.
The starting point is to ask yourself three questions:
1. How profitable is your business?
2. How can you improve the return on the investment you have already made?
3. Can you achieve a better result from the resources you have
already deployed?
It's a common myth that the only way to grow profit is to grow
sales. But, if the issues that cause underperformance aren't
addressed, the problem will only get worse if you grow customer
numbers – you're simply masking the problem.
The good news is that this is an opportunity. Attracting new sales
can be expensive – improving what you already have is usually an
investment of your time, and the rewards can be substantial.
1. Get your starting point
The first step to getting a better result is to understand where you're starting from. You need to identify some measurable efficiency indicators so that you can work this out. This can be a daunting exercise as you may not like how the numbers come out, but in order to make the shift, you need to be honest with yourself and truly understand where you are right now.
There are countless indicators out there, but some examples that might be relevant for you might include – job turnaround time, average hourly rate, profit per person, inventory turnover, response time, units per day, build time and retention rate.
2. Identify strategies
Once you have identified the indicators that are relevant to your business, you'll need to do some brainstorming. Have a think about strategies that you could implement that would have a positive effect on your business's performance. For example, if your efficiency indicator was profit per person, what could you do in your business to increase this? If it was job turnaround time, how could you make it quicker?
The more strategies you come up with at this stage, the better placed you'll be. This part is all about collating ideas which can be refined later.
3. Set some new targets
Now that you know where you are, and have some ideas as to what you can do, it's time to think about what you need to be happy. It's good to have someone external help with this process as they are not as emotionally attached to the business and are better positioned to challenge the thinking around what is possible.
Don't limit the targets based on prior performance – it's really important to challenge yourself. Ideally the targets should be a stretch but still achievable and if you think there would be a benefit to breaking them down into smaller pieces, set some milestones along the way.
4. Work out the upside
The fourth step is the most important. Take your new targets and overlay them into your business forecast. Without this step you will never know the direct impact on cash flow, profit and value. What are you currently leaving on the table?
This is the 'slap in the face moment' where you will see the truth. What appears to be a highly profitable business could be a whole lot better, or it could be that a loss making business could be making a significant profit with a few changes.
This is where you'll get motivated to make these changes.
5. The action plan
Refine, prioritise, allocate and set timeframes on your identified strategies – develop an action plan. Make sure someone is accountable for every action and that they truly understand what it is that they are responsible for, why they are doing it and when it needs to be done by.
6. Implementation
This is the critical step that will determine if you take your business to bigger and better things, or if you'll open up the doors tomorrow and do the same thing you did today. It's time to implement.
If you want to see results, you need to take your action plan and begin implementing the strategies that you have identified.
If you need help from the people around you to make it happen, ask for it. If it makes sense to offer incentives to team members to get them implementing for you, offer them. If you need external help to get it done, pick up the phone.
Now is not the time to run away from the plan, make excuses or say you're too busy – this is where the change happens.
A lot of strategies that come out of this type of exercise will be based around your systems and processes and making sure that they are not only structured in a way that gets you the best outcome, but also updated as appropriate and consistently enforced. A process that is not enforced might as well not exist – do you have any of those processes in your business?
Not all of the benefits will be seen immediately in your bottom line. The thing about efficiency improvements is that rather than producing additional profit, they create additional capacity. From there, we can revisit the sexy stuff to work out how to fill that capacity and get a supercharged result.
Other Articles from this issue
Recently Dr James Cobb of Total Balance Chiropractic and Paul Wildschut of Experienced Office Furniture joined forces in...
Have you assessed when you may be eligible for the new corporate tax rate and the consequences of transitioning to such ...
Hunter Water has signed a Memorandum of Understanding with the University of Newcastle (UON) to launch a research partne...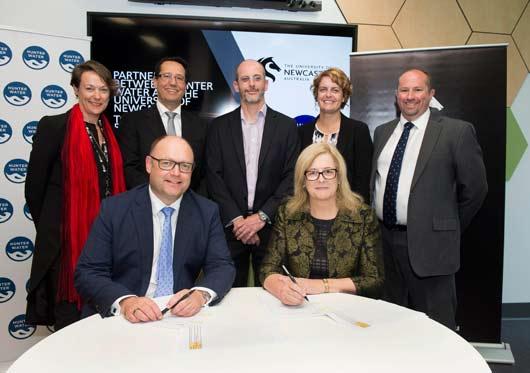 Lake Macquarie City Council welcomed the President of the International Children's Games, Torsten Rasch, and the Secre...