Singleton Town Centre Revitalisation opened
Member for Upper Hunter Michael Johnsen has officially opened the $11 million Singleton Town Centre Revitalisation funded by the NSW Government's Resources for Regions program with contributions from Singleton Council and Roads and Maritimes Services.
Mr Johnsen says the finished product truly enhances the shopping experience for locals and showcases Singleton to visitors.
Site works began on 19 January and the road was reopened to all through traffic on 1 August – two months ahead of schedule.
The project extended between Gowrie St and Hunter St and combined civil, electrical, architectural, landscaping and mechanical elements.
The works included:
• Extending footpath areas and laying 6022 sqm of new pavers
• Installing and refurbishing 12 pedestrian crossings
• Planting 64 new trees of eight different varieties and more than 1600 new plants in new garden beds and rain gardens using state of the art watering systems that use stormwater.
• Installing 68 new seats, four drinking fountains and 14 new waste and recycling bins
• Installing 123 new LED street and pedestrian lights on 93 new light poles and 75 under awning lights.
• Laying 1.446 km of new kerb stones
• Pouring 1400 cubic metres of concrete for slabs, gutters, footings and stormwater pits
• Installing wayfinding signage that includes illuminated maps of the town centre
• Resheeting or reconstructing the entire road pavement from Gowrie Street to Hunter Street 
The revitalisation was based on the Singleton Town Centre Master Plan developed by the NSW Government Architect's Office and was adopted by Singleton Council in 2013 following extensive consultation with the local community.
The detailed design for the streetscape works was undertaken by Spackman Mossop and Michaels and the construction contract was awarded to Diona Pty Ltd.
Singleton Mayor John Martin says the opening marked an exciting milestone in the town's history.
"This project has been a long time in the planning," he says. "On several previous occasions, a project like this has come before Council but never before had we prepared a full master plan which then gave us access to such significant funding as that provided by Resources for Regions.
"This funding was granted to Council for a specific purpose – and that was to revitalise our tired-looking town centre, that had borne the brunt of the mining boom, into something that is vibrant, connected and sustainable – and I think we have achieved that.
"The economic benefits of this project have been forecast at $23.98 million, with a cost benefit ratio of 2.8:1. That means for every dollar spent on this project, $2.80 is returned to the community. Some of this return has already been realised during the construction phase, with work opportunities for several local contractors and suppliers, and even more benefits will be realised over time for retailers, cafes, restaurants and tourism."
Other Articles from this issue
Nicholas Percy from Varley Group won the 2015 Rising Star Award.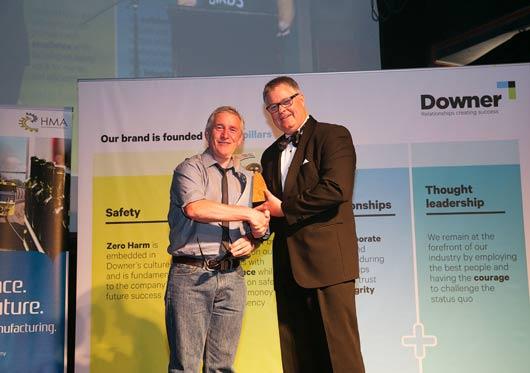 Dywidag Systems International Pty Ltd took out this award for 2015.
Its full steam ahead for Steber International with contracts just signed for three new vessels and several other project...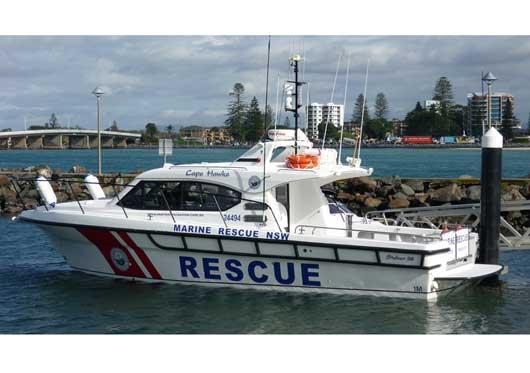 A significant development application has been lodged by DOMA Group, proposing a major new CBD office space as part of ...