ME PROGRAM MEETS WITH HUNTER SCHOOLS
RDA Hunter has informed over 40 of the Hunter's public, Catholic, independent and Grammar secondary school teachers about opportunities to help skill Hunter school students in science, technology, engineering and maths (STEM) through the successful ME Program.
Dr Scott Sleap, RDA Hunter's ME Program Director, addressed representatives from the Hunter's public, catholic, independent and grammar schools about the benefits of partnering with industry through the ME Program to inspire students to work towards STEM based careers.
"The purpose of this session is to excite teachers about the benefits the innovative ME Program can deliver their schools and students," said Dr Sleap.
"ME's results to date are outstanding and we are looking forward to building on its success when the Program reaches full implementation stage next year."
"In 2016, the ME Program will be available to more Hunter schools than ever before and I am looking forward to working with schools and industry to make STEM enjoyable and a first-choice for the region's senior school students."
According to Mr Todd Williams, CEO of RDA Hunter the results of its skills and workforce development program, ME, speak for themselves.
"The ME Program has revolutionised the way STEM subjects are taught in participating Hunter high schools, significantly improved participation rates at senior school level and generated partnerships between schools and industry."
"Influencing the career choices of Hunter students by making subjects fun and relevant to the industries they will be working in is at the core of the Program."
"The ME Program is contributing a 'smarter' Hunter workforce, skilled and ready for the future." continued Mr Williams. RDA Hunter's ME Program has been operating in the Hunter since 2010 and to date has achieved:
● The ME Program has engaged with over 7500 young people since its inception in 2010
● Industry partner Ampcontrols' apprenticeship intake between 2012 and 2013 increased by over 70%
● 17% of ME Program students now select HSC Physics compared with the NSW Average of 14%
● In NSW 12% of HSC Physics students will drop the subject before Year 12, in ME schools this rate is just 6%
● ME Program schools are now three times more likely to complete HSC Engineering Studies compared to the NSW average
● 14% of ME Program students will select Metals and Engineering Certificate II for their HSC compared with the state average of 3%
● Schools running the ME Programs' innovative iSTEM initiative will exceed 50 schools in 2016
● Over 4,000 students follow the ME Program on Facebook
● The ME Program Youtube channel has over 74,000 views of its Industry based learning and career videos
● A number of ME schools have reported increased number of students electing Advanced and Extension Mathematics including a local school who will offer it for the first time.
Other Articles from this issue
You all remember the Nokia vs Apple story right?
Nicholas Percy from Varley Group won the 2015 Rising Star Award.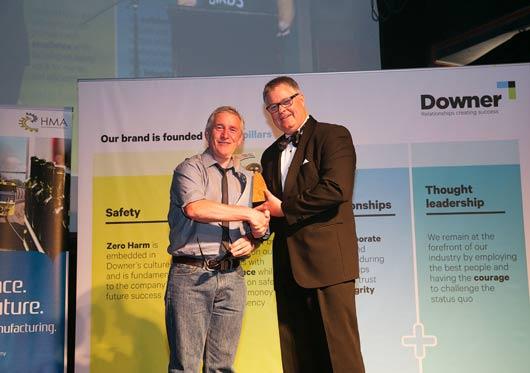 ILS, the leading manufacturing transformation provider in the US, is coming to the Hunter for the first time early next ...
The main construction contract to design and build the Wickham Transport Interchange Project has been awarded to Laing O...